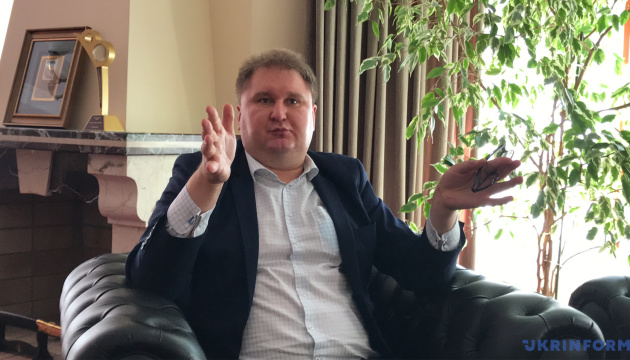 Paris Agreement: Ukraine wants to create 'corridor' of climate goals
Business supports the idea of ​​creating a "corridor" of goals of the second Nationally Determined Contribution (NDC-2) to the Paris Agreement.
The topic was raised during the discussion of the NDC-2 project between the Economic Development Ministry staff and representatives of business associations, the Ukrainian Business and Trade Association (UBTA) informs.
"Participants supported the idea of ​​creating a 'corridor' of NDC-2 goals – a range of values ​​within which the Ukrainian economy and business will be able to fulfill their obligations. UBTA supports the 'corridor' option and emphasizes that it will allow for a more balanced approach to the finalization of the document on NDC-2," the statement reads.
According to Deputy Minister of Economic Development, Trade and Agriculture – Trade Representative of Ukraine Taras Kachka, Ukraine has remained one of the leaders in reducing emissions over the past 30 years.
"At the same time, emissions have been reduced either at the cost of GDP drop (that is, impoverishment of people), or the occupation and physical destruction of production facilities. For us, NDC-2 is an ambition to transform both climate and economic policy... What worries us the most is how to achieve this result," the Deputy Minister said.
Director of the Center for Economic Recovery Kyrylo Kryvolap pointed out the need for a clear definition of financial instruments to achieve the goals of reducing greenhouse gas emissions and cited examples of countries that announced a range of values ​​of the National Determined Contribution.
"Unfortunately, the current draft NDC-2 does not include calculations of whether the population, as one of the sources of funding, will be able to 'afford it'. We need to approve the NDC-2 figure, as well as a roadmap for achieving these goals, and financial mechanisms to help. A large number of countries, even more economically developed than Ukraine, actually speak of a 'corridor' of goals. For example, the United States – 50-52% from 2005, Canada – 40-45% from 2005 to 2030. In 2015, such a 'corridor' was defined by Brazil and Kazakhstan," he stressed.
Representing the interests of Ukrainian farmers, Dmytro Vasyliyev, the head of the European Green Deal Committee of the Ukrainian Business and Trade Association, stressed the possibility of implementing a "corridor" of climate goals.
"We support the position of the President of Ukraine and colleagues from the Center for Economic Recovery and consider it necessary to establish a certain 'corridor' in NDC-2. There is a need to discuss two possible figures: conditional – as the most ambitious, which can be achieved due to financial opportunities both from within the country and by raising funds from abroad – and unconditional, which we can actually reach," he said.
ol