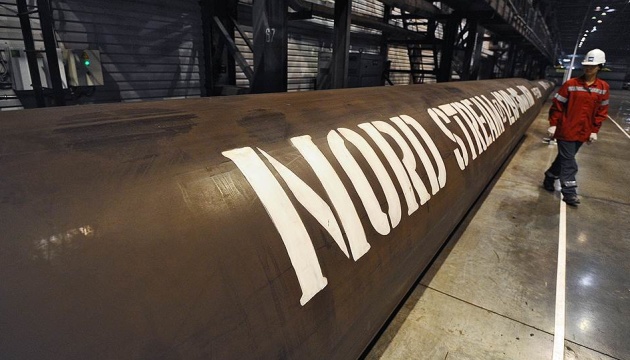 Zelensky: Nord Stream 2 threatens Europe's energy security
The construction of Russia's Nord Stream 2 threatens not only Ukraine but also the energy security of the whole of Europe, President of Ukraine Volodymyr Zelensky has said.
"Everyone should understand - both European leaders and Ukrainians - that the construction of a gas pipeline bypassing Ukraine is not only a matter of Ukraine's economy, although it is also very important for us, but it is a matter of energy security for the whole of Europe. If the stream is completed, it will be a major blow to Ukraine, apart from Donbas and Crimea; it will be the third, and maybe even the fourth one, because there is a very strong informational influence in the Russian media, as well as in the media inside our country, what we are struggling with, as you can see. However, I think that there are already some achievements and positive result," Zelensky said at a joint press conference with European Council President Charles Michel in Kyiv on Wednesday.
At the same time, Zelensky assured that he always raises the issue of Nord Stream 2 during talks with EU leaders and other strategic partners.
He also added that Ukraine, together with the EU and the United States, has already "done a lot." According to him, if Ukraine had not raised these issues, the gas pipeline would have been already completed.
As Ukrinform reported, Nord Stream 2, a 1,200 km-long gas pipeline between Russia and Germany, is already 94% complete. A year ago, due to U.S. sanctions, the construction of Nord Stream 2 was suspended, but the Russian side resumed work on its own with the consent of the German side.
iy