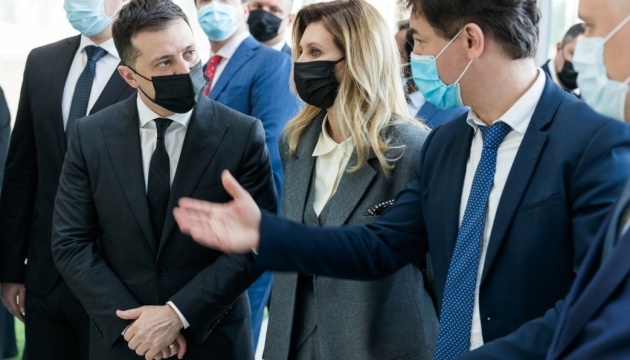 Zelensky visits Ukrainian pavilion at exhibition in Dubai
Ukrainian President Volodymyr Zelensky and his wife, Olena Zelenska, have visited the Expo 2020 exhibition in Dubai, the opening of which was postponed until October 2021 due to the COVID-19 pandemic, the press service of the head of state has reported.
During his visit to the United Arab Emirates, the head of state got acquainted with the presentation of the national pavilion and exposition of Ukraine at the exhibition, the report said.
"It is very important for Ukraine to be highly represented at an exhibition of this level. We are among the world's largest exporters of agricultural products and we make a significant contribution to food security in many countries," Zelensky said.
The Ukrainian pavilion is due to open in test mode in early August 2021.
According to the President's Office, this building, with a total area of 2,600 square meters (four floors, 15 meters high), will be decorated in Ukrainian style and ornament, and the architectural image of the pavilion embodies the idea of an ear of wheat.
"The idea is that a wheat grain planted in the ground is the beginning of a new life, and an ear filled with these grains is new ideas, thoughts, people who unite in an ear. It is an allegory of new thinking. We want to unite people around global issues and how to live, hear and feel smart today. After all, the theme of our pavilion is 'Smart Ukraine: Uniting the World'," said Alina Shyshkina, secretary of the coordinating committee for preparing for and ensuring Ukraine's participation in Expo 2020 Dubai.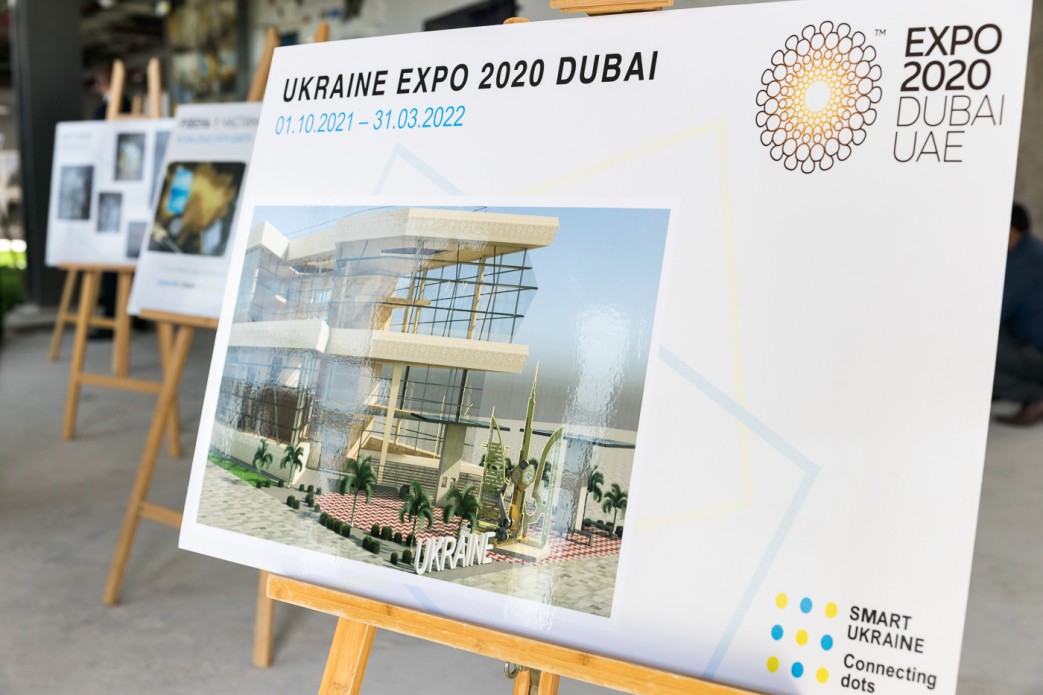 She stressed that the "main goal is to rebrand Ukraine as a reliable partner country, with which you want to work, trade and which you want to see with your own eyes."
At the entrance to the pavilion, there will be a wheat field in the form of a map of Ukraine. Ears will be transformed from natural wheat into nano-wheat made of LED fiber.
"In fact, this is an allegory of the transformation of Ukraine. From agro-hubs to blockchains - such Ukraine is presented by our pavilion at Expo 2020 in Dubai," Zelensky said.
The pavilion will also have areas dedicated to culture and contemporary Ukrainian art to show the creativity and innovation of Ukrainians.
The president also got acquainted with the exposition of the Sustainability Pavilion dedicated to the issues of an effective and rational solution to global problems of sustainable development of the planet. The pavilion raises the issue of pollution and urges visitors to preserve the ecosystem of the planet - reducing food waste, avoiding the use of disposable plastic, polyethylene.
Zelensky watched the thematic sections of the pavilion dedicated to the fight against global climate change, the potential of using solar energy, efficient use of water resources, and new ways of sustainable development.
Zelensky is on an official visit to the United Arab Emirates on February 14-15.
Photo courtesy: President's Office