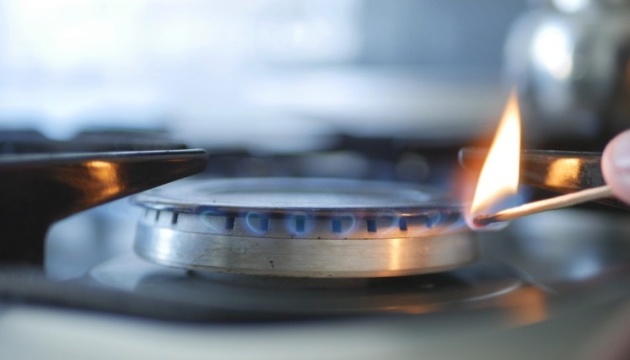 Ukrainian government publishes resolution to reduce gas price for households
The Cabinet of Ministers has published a resolution setting the maximum price of natural gas for the population at UAH 6.99 per cubic meter from February 1, 2021.
The document has been published on the government's website, according to Ukrinform.
"From February 1, 2021, for the period of quarantine, but not longer than March 31, 2021, the maximum price for natural gas under supply contracts between household consumers and suppliers, including the supplier of last resort, is set at UAH 6.99 per cubic meter (including value added tax and fees for transportation via main gas pipelines to internal points of exit from the gas transmission system)," the resolution reads.
As was reported earlier, the Cabinet of Ministers, on the instruction of the president, adopted a resolution on January 18, which sets the maximum price for natural gas at UAH 6.99 per cubic meter. According to Prime Minister Denys Shmyhal, this price will be valid until the end of the heating season or until the end of quarantine.
Shmyhal said the price was UAH 1.5 per cubic meter lower than the one in 2018 and 2019. "In the winter months of those years, bills averaged UAH 2,500-3,000 or 75% of the then minimum wage. The price that we set will be UAH 6.99 per cubic meter. This means that the average payment for consumption will be about UAH 500 lower and will make up about 40% of today's minimum wage," he said.
Shmyhal also said the decision to set the maximum gas price did not mean that the government refused to develop the gas market in Ukraine. According to him, without intervening in the situation, a cubic meter of natural gas in Ukraine in February could have risen to UAH 12.
op