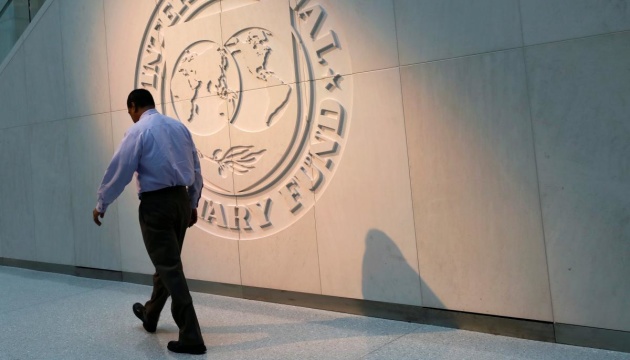 IMF does not reveal date of disbursing second tranche to Ukraine
The International Monetary Fund continues discussions with the Ukrainian authorities as part of a virtual review of the Stand-By Arrangement, not revealing the date when Ukraine may receive the second tranche.
"The virtual IMF mission began its work, its discussions with the Ukrainian authorities in December. We had a short break over the holiday period, and we did resume those discussions, those meetings virtually with the Ukrainian authorities just this week on January 11th," IMF spokesman Gerry Rice said at a briefing on January 14, when asked how long the IMF will work with Ukraine in the current mission.
He noted that four reviews are scheduled within the arrangement.
"So the first review of the [current] standby arrangement is ongoing," the IMF spokesman noted.
He reminded that the IMF has a US $5 billion standby arrangement with Ukraine to support the authorities' response to COVID‑19 and "to help preserve important economic gains and advance a set of critical reforms that are needed to position Ukraine for recovery and growth."
As reported, on June 9, the IMF Executive Board approved a new 18-month Stand-By Arrangement for Ukraine with total funding of $5 billion. On June 12, Ukraine received the first tranche of $2.1 billion. Ukraine will receive the remainder if it fulfills the terms of the arrangement.
In November, IMF Managing Director Kristalina Georgieva and President of Ukraine Volodymyr Zelensky discussed the current level of cooperation and the implementation of the IMF arrangement. In December, the IMF mission began a virtual review of the SBA.
ol