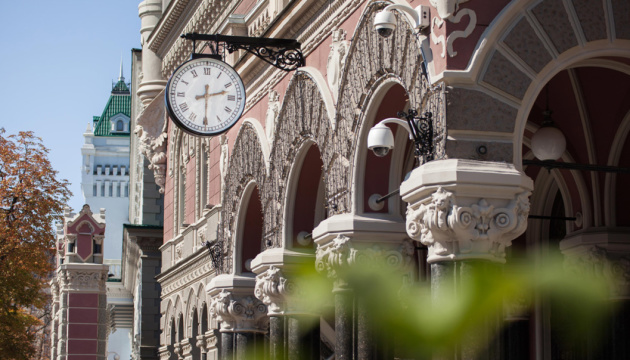 Decline in interest rates on loans, deposits slowed down in Q3, 2020 - NBU
In July-September 2020, the decline in interest rates on loans and deposits began to slow down in Ukraine, according to the press service of the National Bank of Ukraine (NBU).
"The cost of 12-month hryvnia deposits of individuals in the [third] quarter decreased by 0.9 percentage points (p.p.) - to 8.7% per annum, U.S. dollar deposits - fluctuated at about 1.3% per annum. The spread between 3-month and 12-month hryvnia deposits increased insignificantly - from 0.2 p.p. to 0.5 p.p., but this did not create incentives to extend the maturity of deposits. Hryvnia funds of corporations fell by 1.4 p.p. - to 3.8% per annum," reads a report.
Average interest rates on hryvnia loans for economic entities in the third quarter decreased by 1.0 p.p. - to 9.6% per annum, and rates on loans to individuals dropped by 1.9 p.p. - to 30.9% per annum. The cost of foreign currency loans to businesses totaled about 5% per annum.
The National Bank notes that although the discount rate of the NBU remains unchanged, further reduction in interest rates on loans will continue, as the potential for their reduction has not yet been exhausted.
As reported by Ukrinform, the NBU Board decided to cut the discount rate to 6% on June 12, 2020. Previously, the discount rate was reduced to 8% in April, to 10% in March, to 11% in January.
iy