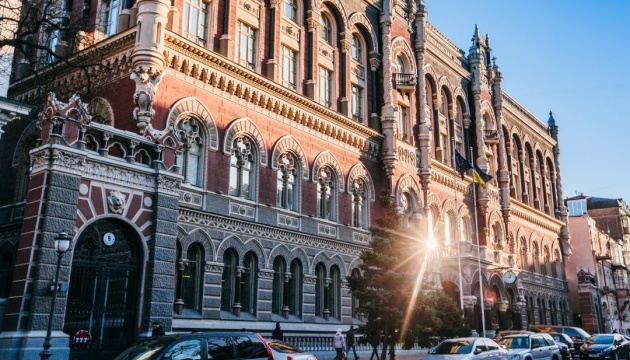 No grounds to impose currency restrictions - NBU
The National Bank of Ukraine (NBU) has said there are no grounds to impose currency restrictions despite the not very favorable macroeconomic situation in Ukraine, the central bank's press service has reported on Facebook, following an online communication of the NBU Board with EBA representatives.
"The macroeconomic situation is currently not too favorable to revive the monetary liberalization process. However, there are no grounds for imposing currency restrictions," the statement said.
The NBU said the current crisis can and should be overcome without the introduction of currency restrictions, as they are painful for business and the economy, and lifting them then in a way that will not have consequences for financial stability is too long a process. A good confirmation of the discomfort caused by currency restrictions for businesses is a survey conducted by the EBA during a remote meeting: the business estimates the importance of the absence of currency restrictions as high as the need for "credit holidays."
Earlier reports said that the Ukrainian government had revised the macroeconomic forecast for 2020. In particular, Ukraine's GDP forecast for this year has been revised - it is currently expected to fall by 3.9% compared to the 3.7% growth that had been forecast earlier before the global crisis. The unemployment rate will be 9.4% against the projected 8.1%, and the fall in real wages will amount to 0.3%. The average hryvnia exchange rate is estimated at UAH 29.5 per U.S. dollar (compared to the rate of UAH 27 per U.S. dollar projected in October 2019). The rise in consumer prices will only temporarily accelerate to 8.7% (compared to 5.5% in the previous forecast) and will return to the target of 5% next year.
op