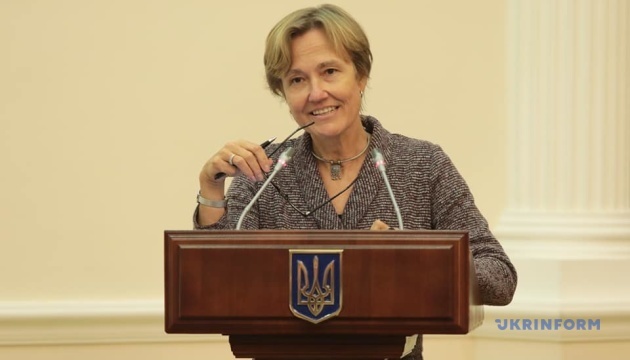 Ambassador Feldhusen: German investors need independent courts, not investment nannies
German investors are interested in entering the Ukrainian market but they need to be confident of the possibility to protect their investments in Ukraine.
"Today they talk about [investment] nanny, and earlier Klitschko talked about bodyguards. Our investors don't need nannies or bodyguards. They need independent courts. There are already two thousand German firms here, and they work successfully. And they can get good signals that something is happening here and you need to come here," German Ambassador to Ukraine Anka Feldhusen said in an interview with Hromadske.
The diplomat noted that President Zelensky often said that investors needed to come to the Ukrainian market now that there were niches for investment, "and that's right."
According to her, German investors are really interested in this, but everyone waits what will happen further, for example, with the judicial reform.
"It is very important for investors to be able to defend their interests in the courts. This is the first point. The second point is the overall macroeconomic indicators," the German ambassador said.
At the World Economic Forum in Davos, President of Ukraine Volodymyr Zelensky promised to provide investors that would bring $100 million or more to Ukraine with an "investment nanny" - a manager who speaks five languages and works with an investor 24/7.
ol