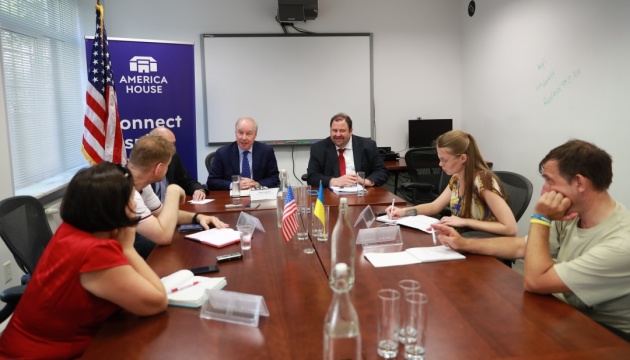 Why did U.S. 'energy' delegation come to Kyiv and what was it talking about?
The United States Department of State has assured Ukraine that it will resist both TurkStream and Nord Stream 2 gas pipelines
Principal Deputy Assistant Secretary of the U.S. Department of State's Bureau of Energy Resources Kent D. Logsdon visited Kyiv. The planned visit and the first acquaintance with a new team of Ukraine – that's how we can describe the purpose of the arrival of the energy delegation of the U.S. Department of State in Ukraine.
During the three-day visit, Kent Logsdon and officials of the U.S. Department of Energy met with Prime Minister of Ukraine Volodymyr Groysman, Secretary of the National Security and Defense Council of Ukraine (NSDC) Oleksandr Danyliuk, Head of the Domestic Policy Department of the Presidential Administration Oleksandr Honcharuk and leaders of the oil and gas sector of Ukraine.
On the eve of his departure, Kent Logsdon held a meeting with journalists at the U.S. Embassy. Ukrinform presents a synoptic meeting report and key messages by Kent Logsdon.
TO ESTABLISH CONTACTS WITH NEW ADMINISTRATION AND GET ACQUAINTED WITH THE PERSONNEL POLICY OF UKRAINE
During the meeting, one of the main "energy" officials of the U.S. Government was friendly, open to any comments and questions and was interested in the nuances of Ukrainian gas extraction.
"This is a scheduled visit. Our goal was also to establish contacts with the new administration and to learn more about the new personnel of the Ukrainian bodies. We believe it will be fair to do it again after the parliamentary elections, when the government will be formed," Mr. Logsdon explained his visit.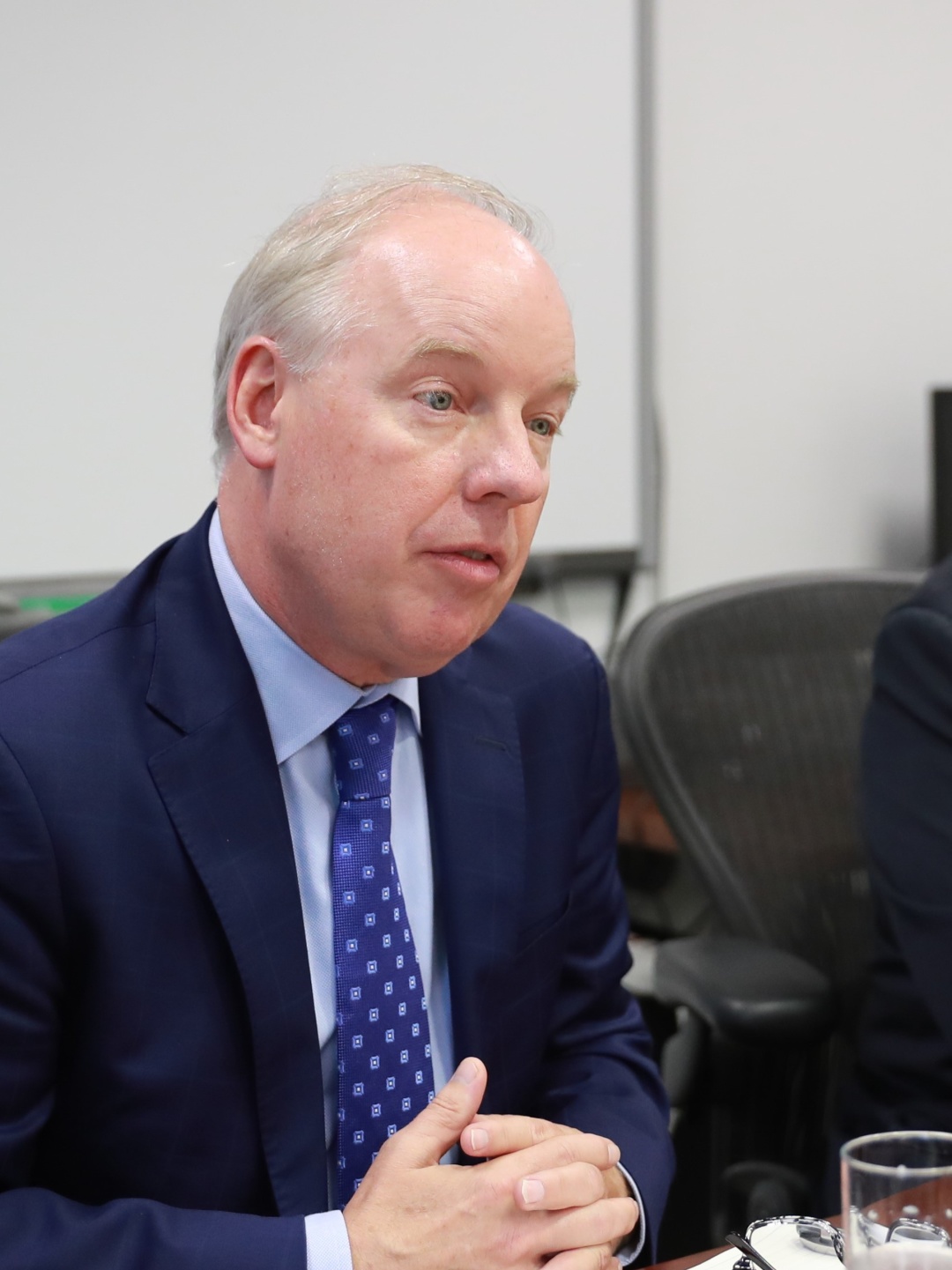 "For us, it is important to continue our communication, especially in the energy sector. The Department of State has been involved in Ukraine's energy security issues for many years and has been implementing an assistance program for five years. It has been working with Naftogaz and Ukrgasvydobuvannya, providing experts in the issues of corporate management and an increase in own gas production. We also try to provide advisers on the gas supply-storage chain, as well as on Naftogaz and Ukrgasvydobuvannya - how to structure the work process in order to present a plan to partners and investors. Our goal is to provide the best possible information," he noted.
Mr. Logsdon reiterated that any country should take care of energy security, strive for diversification, combining different types of fuel and diversifying routes and suppliers.
NORD STREAM 2 AS THREAT TO EUROPEAN ENERGY SECURITY
During the meeting, Kent Logsdon also commented on the issue of Nord Stream 2.
"We are closely monitoring two projects - Nord Stream 2 and TurkStream. We view both Nord Stream 2 and TurkStream as a tandem. We believe that if we consider them together then this is a geopolitical weapon that the Russian Federation wants to use against Europe and its energy security. We oppose these projects because we consider them a threat. We made it very clear that, according to the U.S. law, the actions of companies that cooperate with Russian gas pipelines could potentially lead to the imposition of sanctions on them. In other words, they are already come under threat of sanctions. This continues to be our approach, and discussions on the legal basis for the imposition of sanctions are underway. But, as Secretary of State Mike Pompeo said, we never run ahead and make decisions (including sanctions) before its due time," Mr. Logsdon stressed.
Answering the journalist's clarifying question whether the U.S. will react to the danger that Nord Stream 2 will be equipped with Russian underwater spy equipment, he said: "We haven't gone deep into this issue. But if such messages are circulating, then they need to be analyzed. "
LIQUEFIED GAS AND DISCUSSIONS BETWEEN POLAND AND UKRAINE
Responding to the question whether the U.S. sees itself a supplier of liquefied gas to Ukraine and whether he heard about the discussion between Poland and Ukraine on a term mismatch in the completion of construction of interconnectors for gas supply, Kent Logsdon answered:
"You all have noted the tremendous growth of oil and gas production in the United States in recent years… When we talk about liquefied gas, it is also produced in Qatar, North Africa, and Australia. Liquefied gas has become an additional factor in energy security. And it is fair to raise the issue of supplies in relation to Ukraine. With a further increase in gas production and an increase in gas liquefaction capacity, we will, of course, increase our exports. But the driving force in all of this is the private sector initiative. In Europe, liquefied gas is an important factor to reduce dependence on a source - in this case, the Russian Federation. The EU already has terminals for receiving liquefied gas, and it plans to open new ones. Liquefied gas is a factor in strengthening energy security, and if it becomes a factor in strengthening Ukraine's energy security, we will actively support this. We talked about this in Ukraine, and we will continue to talk about this in Poland. We are very optimistic about the fact that Poland and Ukraine will find an optimal solution on their own terms in order to implement technical measures for supplies."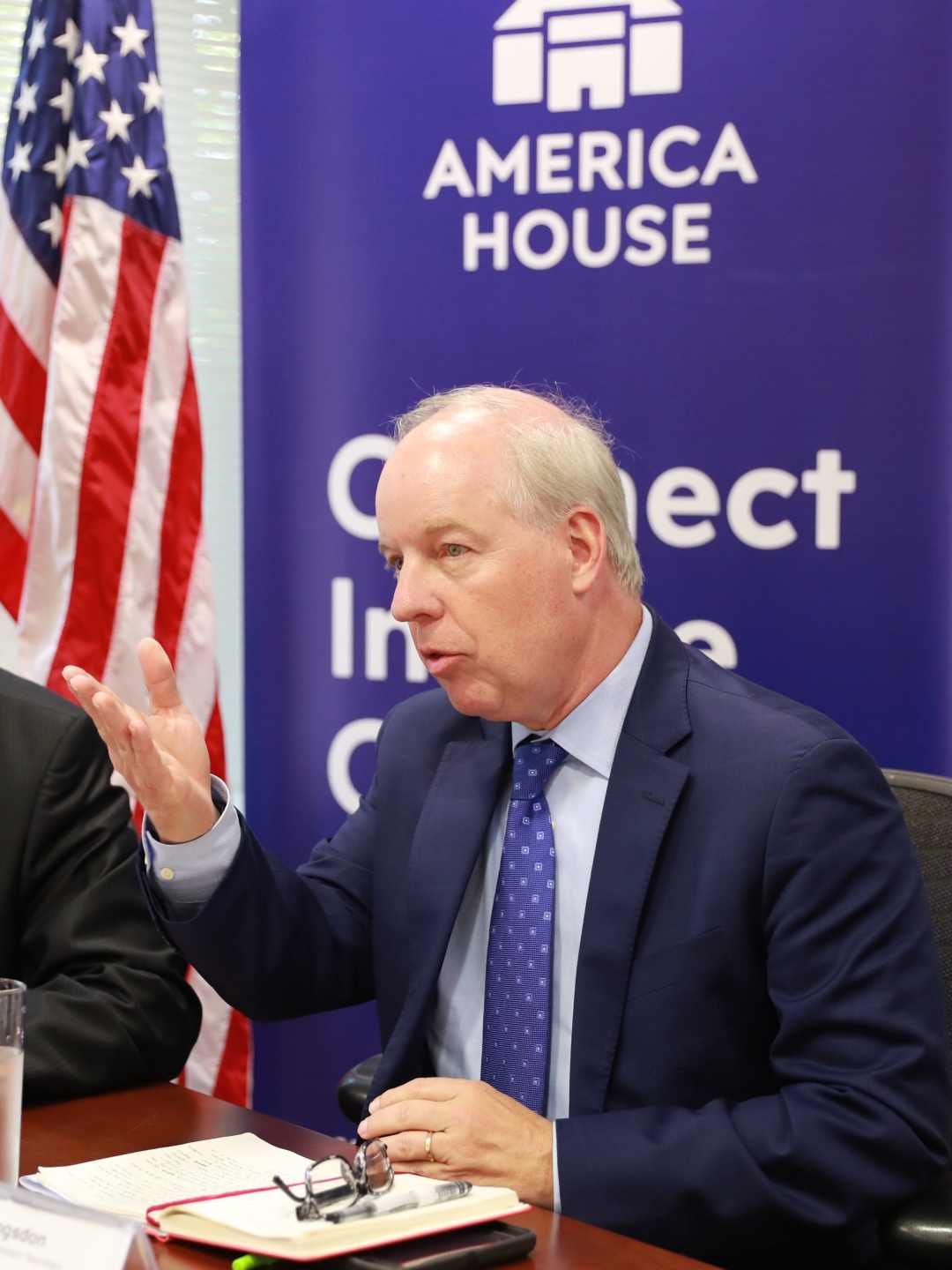 ON THE SITUATION IN NAFTOGAZ
The financial situation of NJSC Naftogaz of Ukraine is tense. "We have recently discussed with your management the issue of gas accumulation for the winter season. We understand that this requires a lot of money and we know how important this is – Ukraine must be prepared for winter. There are several options to resolve the issue, but we advise you to address this issue to Naftogaz. Its management has a good understanding of the situation," Kent Logsdon said.
ON THE US INVESTMENTS IN OIL AND GAS INDUSTRY OF UKRAINE
All members of the delegation would like to see more American companies in both the energy sector and other sectors of the economy. "We try to address this message to the Ukrainian side and the American business community. For a long time working in Ukraine, I promoted it. A prerequisite to this is the improvement of Ukraine's regulatory environment, so that business climate is more favorable and transparent. We would like to see that. But we have the interest of private companies and bank financing. However, when interesting proposals and projects from private and state-owned companies are put on the table, we will be happy to consider them. Implementation tools are banks. Eximbank – there is permission for a new development bank, which will facilitate the U.S. investments around the world, including in the energy sector," Mr. Logsdon said.
Lana Samokhvalova, Kyiv
Photo credit by the U.S. Embassy