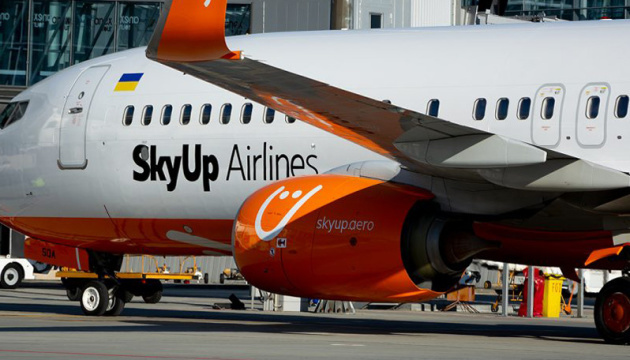 Ukrainian infrastructure minister Omelyan: License of SkyUp Airlines suspended illegally
The ruling of the Baryshivsky District Court in Kyiv region on suspension of SkyUp Airlines' license to transport passengers by air is invalid as such decisions are to be taken exclusively by an administrative court.
"As long as I hold the post of the minister of infrastructure, SkyUp Airlines will operate flights and the company is not in danger. All the passengers can be sure that it is a stable airline that provides high-quality and cheap services, and no political "decisions" of raiders will affect its operation and development," Infrastructure Minister of Ukraine Volodymyr Omelyan posted on Facebook.
He added that the district court had no competence to take such decisions. "It is the prerogative of an administrative court exclusively," the minister stressed.
As minister Omelyan announced later, SkyUp Airlines has already appealed against the ruling of the Baryshivsky District Court on license suspension.
According to the SkyUp press service, the airline continues to operate flights according to the schedule.
Ukrainian low-cost airline SkyUp Airlines started to perform flights in May 2018. The company has repeatedly reported delays or cancellation of flights.
On May 25, 2019, it became known that the Baryshivsky District Court in Kyiv region ruled to suspend the license for the right to transport passengers by air, issued to SkyUp Airlines LLC.
ol