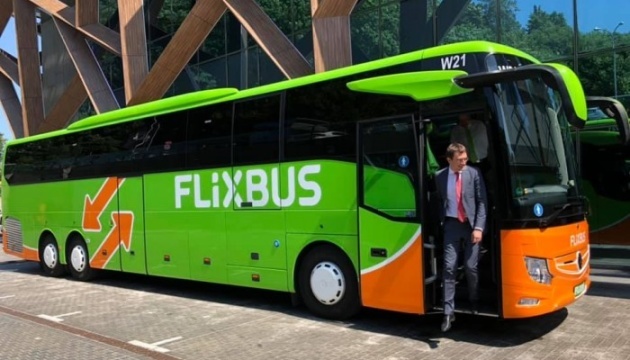 Low-cost bus carrier FlixBus enters Ukraine
FlixBus, the largest low-cost bus carrier in Europe, starts operating in Ukraine.
"FlixBus, the largest bus carrier in Europe with the cheapest tickets, is already in Ukraine! Except for the United States, we are the first state where it begins to work outside the EU," Ukrainian Infrastructure Minister Volodymyr Omelyan posted on Facebook.
He added that tickets from EUR 5 could be purchased online.
According to the Centre for Transport Strategies, the bus carrier was presented in Kyiv on June 11.
As it was mentioned in the company's presentation, FlixBus plans to launch routes from Kyiv, Lviv, Kharkiv, Dnipro, Odesa, Chernivtsi, Ivano-Frankivsk, Vinnytsia, and Ternopil already this year.
Starting from June 13, one can buy tickets on Kyiv-Cologne, Kyiv-Rostock, Kyiv-Karlsruhe, Kyiv -Stuttgart, Kyiv –Vienna routes for EUR 5-15.
ol