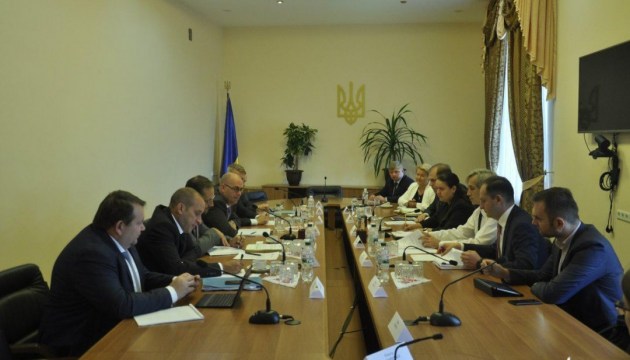 Finance Ministry reports on meeting with IMF mission
Acting Finance Minister of Ukraine Oksana Markarova at a meeting with the IMF delegation reported on Ukraine's fulfillment of most of its obligations to the International Monetary Fund, the Finance Ministry's press service reports.
"The visit of the IMF mission is a positive signal in Ukraine's relations with the Fund. As of today, we have already fulfilled most of the obligations to the IMF under the current cooperation program," Markarova said.
According to her, the successful implementation of the cooperation program with the IMF will promote the implementation of key structural reforms, and the continued cooperation will improve the country's image and create prerequisites for attracting funds of other international partners, in particular, the World Bank and the EU.
Also, during the meeting, the main aspects of the implementation of the country's economic policy were discussed. The parties also considered further steps in the framework of bilateral cooperation, including the possibility of obtaining financial assistance for maintaining and supporting macroeconomic stability.
At the meeting, representatives of the Ukrainian side were Deputy Finance Ministers Yuriy Heletiy, Serhiy Verlanov and Yuriy Dzhygyr, Government Commissioner on State Debt Issues Yuriy Butsa and Director of the Department on State Budget Volodymyr Lozytskyi.
As reported, the IMF mission led by Ron Van Rooden arrived in Kyiv on September 6. It will work in Ukraine until September 19.
iy