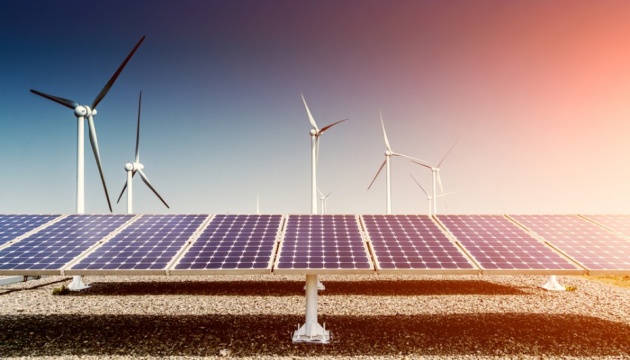 Ukraine plans to increase share of renewable energy sources by 11% - Semerak
Minister of Ecology and Natural Resources Ostap Semerak has said that Ukraine plans to increase the share of renewable energy sources by 11% until 2035, the governmental portal reports.
"We have an ambitious plan to significantly increase the percentage of renewable energy sources. Yes, we still have much work to do: to change technologies, behavior and energy consumption rules, but investing in energy recovery technologies is an opportunity to create new jobs and scientific low-carbon development of the country. And this process in Ukraine has been already launched," Semerak said.
The minister also recalled that it is necessary to reach the level of 11% of production, as it is stipulated in the Low Carbon Development Strategy of Ukraine. At present the energy sector produces only 1.5% of renewable energy sources, he added.
"Coalitions have already formed in the world, they include not only companies but also countries that have refused to consume coal and now encourage others to join this movement. The Ukrainian society should realize that this is a question of the future on which the fate of humanity depends, the eco-security of the whole planet," he said.
iy