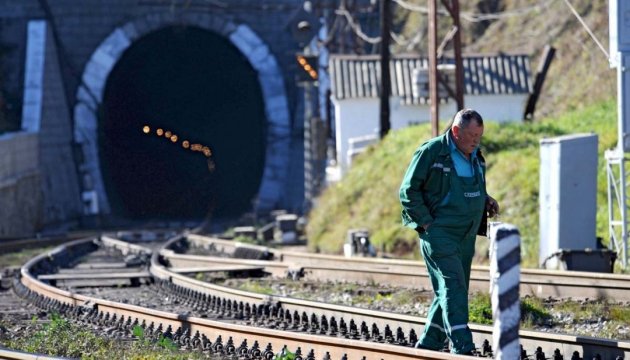 Beskydy railway tunnel to bring Ukraine closer to EU - Poroshenko
The newly built Beskydy railway tunnel, which will open on May 24, will bring Ukraine closer to the European Union, as it is part of the transport corridor to European countries, Ukrainian President Petro Poroshenko has reported on Facebook.
"There are hours left to the opening of the two-track Beskydy railway tunnel. This is not only the largest infrastructure project implemented in our country over the past decades. This is a project that brings Ukraine closer to the European Union, and the European Union closer to Ukraine, because it is part of an international transport corridor that runs through Italy, Slovenia, Hungary, Slovakia, Ukraine and further east. Up to 40% of our transit cargo comes here to Western and Central Europe," Poroshenko said.
He also emphasized that the Beskydy tunnel is a symbol of a large-scale renewal of the country, the transition to sustainable development.
Poroshenko will take part in the opening of the Beskydy tunnel in Lviv region on May 24.
The Beskydy tunnel is located in the Carpathians, on the Beskydy Pass.
op