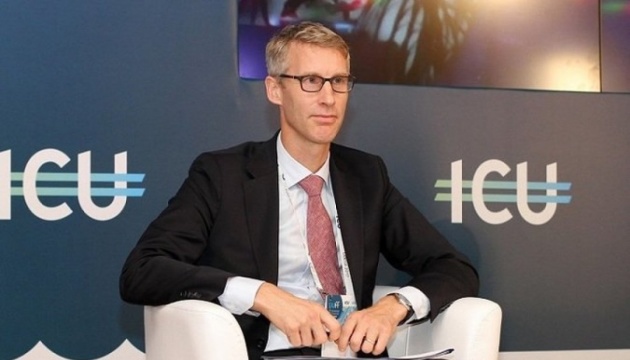 IMF lines up eight key reforms vital to accelerate Ukraine's economic growth
To ensure a sustainable economic growth Ukraine has implemented or continues working on eight key structural reforms, as they were lined up by IMF Resident Representative in Ukraine, Mr. Goesta Ljungman, in his open lecture to students of Ternopil National Economic University.
In his words, amongst those reforms there is the restructuring of the National Bank of Ukraine as an institution, cleaning up the financial sector, changes in the public finance management and tax administration, pension and energy sector reforms, privatization, fighting corruption and land reform.
As the success of those reforms rests on viable institutions, the speaker put special emphasis on institutional economics and drew future economists' attention to this field.
"Robust and efficient government institutions are key in securing a sustainable economic growth as proved by acclaimed research. Institutionally strong countries grow faster though it is still a matter for dispute among economists whether mature institutions provide for a more dynamic economic growth or, on the contrary, the sustainable growth promotes a build-up of stronger institutions", Mr. Ljungman said.
Earlier, Ukrainian Prime Minister Volodymyr Groysman said at a meeting with members of the Supervisory Board of the Yalta European Strategy (YES) that the Cabinet of Ministers was focused on reforms, primarily in the economic sector, and was also determined to continue constructive dialogue with international partners, including with the IMF.
op