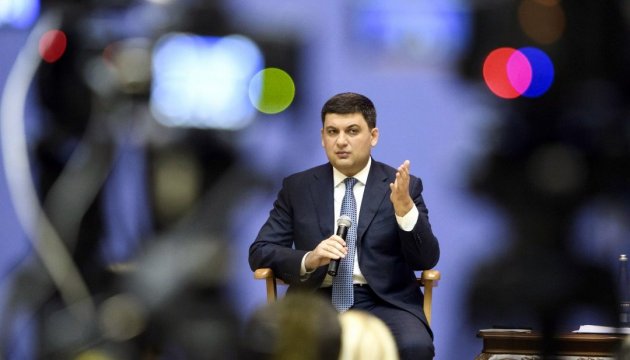 Ukraine has to pay $27 bln worth of debt over four years - Groysman
Ukraine needs investment to receive more budget revenue to service its debts, for its economy to grow, Ukrainian Prime Minister Volodymyr Groysman has said.
"It is an obvious fact. In order to service our debts and ensure growth of our economy, we need investment to receive more revenue to our budgets. On the other hand, we should manage our public debt well, service it, fulfilling our obligations, and here we need external support, because we have to pay $27 billion over the next four years. It's a huge amount of money," Groysman said in an interview with Interfax-Ukraine, when asked about the need for international funding to come through the 2019-2020 debt peak.
In his opinion, such external debt exerts huge pressure on the national economy and hampers the country's development.
op