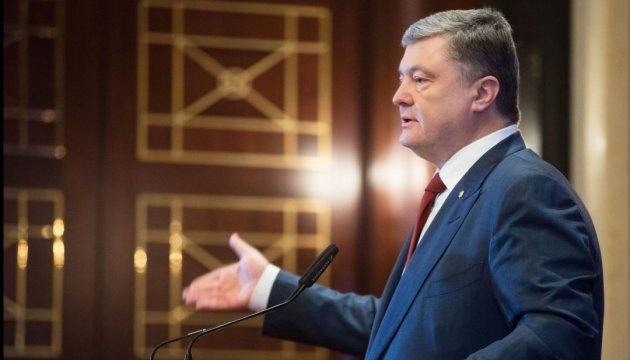 Poroshenko invites business to discuss new model of profit taxation
President of Ukraine Petro Poroshenko has invited business representatives to discuss a new model of profit taxation in Ukraine - the taxation of the company's distributed profit, the president's press service reports.
"Honest discussion on this issue with our foreign partners and business associations is needed. It's not just about taxes. It's a new philosophy. The bill will protect small and medium business," said Poroshenko and assured that there would be supporters of such a bill.
Poroshenko also stressed that he is ready to compromise on this issue.
"At the first stage, it will concern only small and medium business; we should find compromises over foreign investors. And at present it 100% [works] in many countries, including Georgia, Estonia, where it has worked fine," he said.
He also added that such a new tax policy will fundamentally change the investment climate in Ukraine.
iy