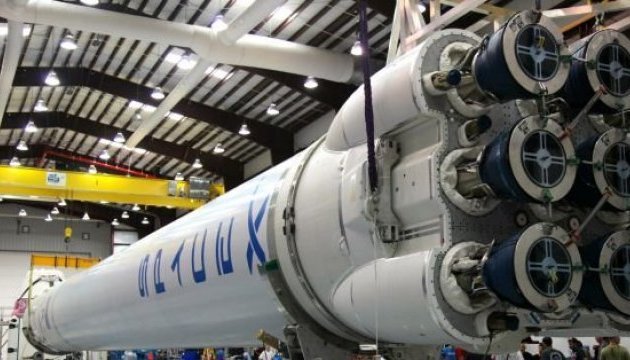 Ukraine's Antonov helps SpaceX transport rocket hardware
SpaceX company has chartered Antonov to operate a single one-way all-cargo charter flight transporting outsized rocket hardware.
This became known from the relevant application, published on the Daily Airlines Filings American portal.
"SpaceX, a company that designs, manufactures, and launches rockets and spacecraft, has chartered Antonov to operate a flight transporting rocket payload fairing halves loaded on a shipping fixture and a trailer, plus ancillary parts and support equipment, from Los Angeles, California (LAX), to the Shuttle Landing Facility at the Kennedy Space Center in Cape Canaveral, Florida. The unit that needs to be transported cannot be accommodated by any freighter aircraft operated by U.S. carriers. As a result, the fairing halves need to be transported using Antonov's AN-124-100 aircraft," the document says.
As noted, the payload fairing halves are currently being readied for launch missions at SpaceX's facilities in Hawthorne, California. The timely transportation of the fairing halves to Cape Canaveral immediately following SpaceX's anticipated completion of the processing in Hawthorne is vitally important. Failure to deliver this cargo on or about January 11, 2018 would have compounding repercussions that would adversely impact SpaceX's scheduled launch missions.
ol