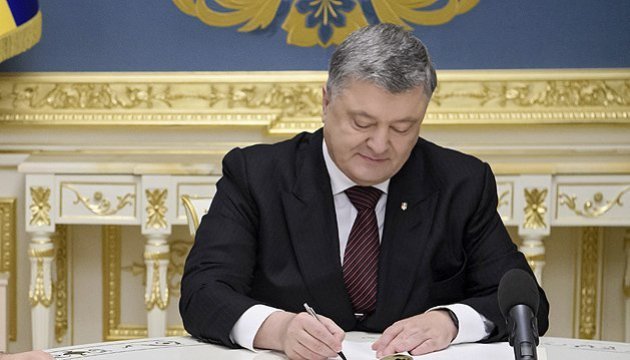 President signs amendments to state budget for 2017
Ukrainian President Petro Poroshenko has signed amendments to Ukraine's state budget for 2017, which will help resolve the most urgent social issues, the press service of the head of state has reported.
"The law provides for the resolution of the most urgent issues, including socially important issues. The document is also aimed at the effective and targeted use of budget funds in 2017, by redistributing budget allocations within the approved total amount of expenditures and provision of loans," the report says.
In particular, the law foresees an increase in spending on granting privileges and housing subsidies to the population for payment of housing and utilities services, a subvention for measures regarding the socio-economic development of certain territories, and a medical subvention for ensuring timely payment of wages to employees of health facilities.
In order to continue financing in 2018, the law foresees the preservation in the accounts of the general fund of respective local budgets of the remaining funds of the subvention for the social and economic development of separate territories and in the accounts of the special fund of the remaining funds of the subvention for the development of the health care system in rural areas.
The law takes effect from the day following the day it is published.
op