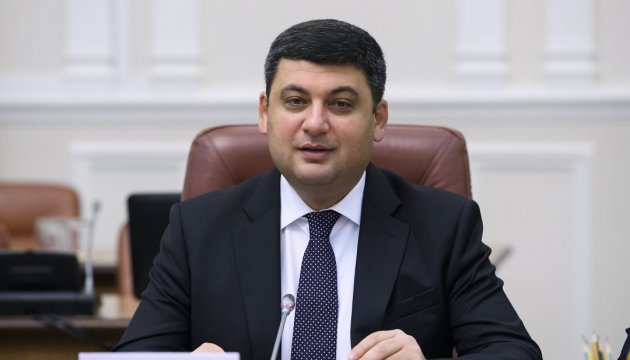 PM urges parliament to adopt pension reform this week
Ukrainian Prime Minister Volodymyr Groysman has called on MPs to adopt a bill on pension reform this week.
He wrote about this on his Facebook page on Tuesday.
"The next plenary week begins. The country expects the decision to be made this week on a crucial pension reform... For my part, I'm appealing to people's deputies to start raising payments to our pensioners already in October," Groysman said.
He said that the joint task of the government and the parliament this week was to establish a "fair system and put an end to the dependence of pensioners on political decisions."
Groysman recalled that if the relevant law is approved, pensions for about nine million people would be increased this year.
In addition, according to him, an automatic annual recalculation of pensions will be launched in line with inflation and wage growth, and there will be an opportunity to raise pensions in the future due to the elimination of the Pension Fund's deficit.
On July 13, the Verkhovna Rada, with 282 votes, supported at first reading bill No. 6614, which envisages, in particular, the modernization of pensions and the abolition of pension taxes for working pensioners.
On September 6, the concerned parliament committee supported the bill proposed for the second reading.
op