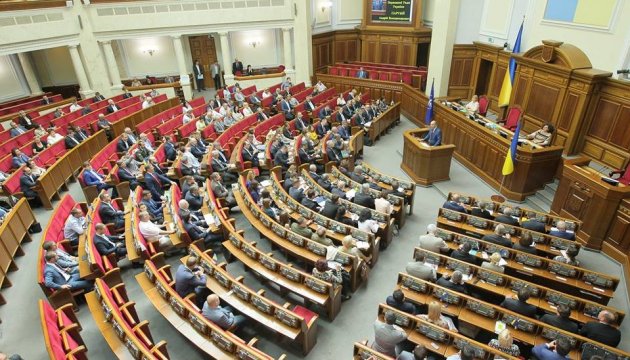 Government tables in parliament draft budget for 2018
The Cabinet of Ministers has tabled in the Verkhovna Rada the draft law on Ukraine's state budget for 2018.
The document was registered in parliament on September 15 under No. 7000.
On September 15, the Cabinet of Ministers approved the draft state budget for the next year, setting GDP growth at 3% and inflation at 7%.
The draft state budget envisages the allocation of UAH 163 billion for security and defense.
In addition, the minimum wage is to be set at UAH 3,723 and the living wage at UAH 1,700 from January 1, 2018.
Some UAH 122.7 billion should be spent on social expenditures, including UAH 55 billion on subsidies. A total of UAH 112.5 billion is to be allocated for health care.
It is planned to spend UAH 44 billion on the construction and repair of roads.
The draft budget for 2018 foresees the allocation of UAH 217.5 billion for education, in particular UAH 1 billion for the modernization of primary school and UAH 504.5 million for inclusive education. In addition, it is planned to raise the salaries of teachers by 25%. UAH 7.9 billion is to be allocated for the science development program.
op