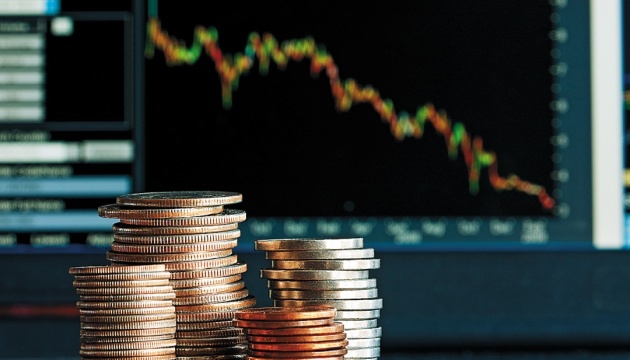 Average salary in Ukraine grows by 21%
Residents of Kyiv and Kyiv region receive the highest average salary in Ukraine, according to analytical data from Ukraine's leading job search website Work.ua.
The director of development at Work.ua, Serhiy Marchenko, announced such data at a press conference at Ukrinform on Wednesday, an Ukrinform correspondent reports.
"According to Work.ua, the highest average salary is received by residents of Kyiv and Kyiv region - UAH 7,870 [about $300]," he said.
Kyiv is followed by Odesa region with an average salary of UAH 7,200, Kharkiv region (UAH 6,414), Lviv region (UAH 6,123), Dnipropetrovsk region (UAH 6,039), Zakarpattia region (UAH 5,849), and Chernivtsi region (UAH 5,677).
Marchenko noted that the average wage in Ukraine grew by 21% compared with 2016.
According to him, the number of job vacancies in the first nine months of 2017 compared to the same period in 2016 grew by 24%. The demand for labor jobs grew by 56%, for jobs in the service sector by 47%, in finance and credit by 44%, and accounting and auditing by 41%.
The demand for representatives of the IT sector and jurisprudence has dropped in comparison with previous years. Only 11% of employers require their services.
op