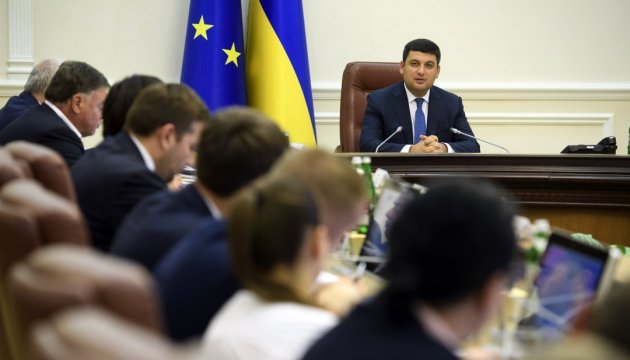 Groysman calls on parliament to approve pension reform
The Verkhovna Rada, Ukraine's parliament, should vote for the pension reform, as it is in the interests of citizens, therefore the government will continue to consult with MPs on this matter and convince them of the need for such changes.
Ukrainian Prime Minister Volodymyr Groysman said this at a government meeting on Wednesday, an Ukrinform correspondent reports.
"How can one be opposed to a decision that is positive for Ukrainian citizens? I will speak with all factions, because we cannot oppose our people. I understand that you can say that the opposition cannot vote for this decision, but maybe because it is not our decision, and this is our joint decision - of the authorities and the opposition," Groysman said.
According to him, the main thing for the authorities should be everything that concerns the interests of Ukrainian citizens.
"I will change any political flag to raise social standards and the standard of living of Ukrainian citizens. I do not care about flags and colors. I care about how people will live, in which public transport they will travel and on which roads," Groysman said.
op