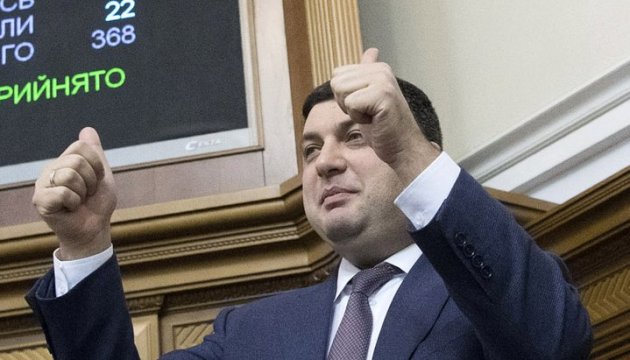 Parliament approves national budget for 2017
The Verkhovna Rada of Ukraine approved draft law of Ukraine No. 5000 on the national budget for 2017.
A total of 274 MPs have voted in favor of the relevant bill, an Ukrinform correspondent reports.
According to the document, revenues are envisaged at UAH 721.4 billion, expenditures at UAH 790.39 billion. Also, the GDP is expected at the level of 3% against 3.7% of GDP projected for the current year.
In 2017, inflation is expected to reach 8.1% and the exchange rate of hryvnia is expected to be UAH 27.2 against U.S. dollar. On January 1, 2017, minimum wage will double from UAH 1,600 to UAH 3,200.
A total of UAH 14.2 billion will be allocated for the Road Fund. The Fund will be able to accumulate funds from international financial institutions, which will allow the attraction of additional UAH 27.2 billion ($ 1 billion).
iy