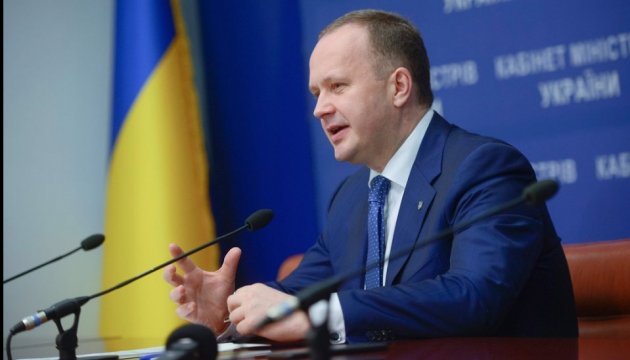 Environment Ministry promises to check all licensees without exception working in hazardous waste management
The Environment Ministry has begun carrying out checks of businesses that have licenses for economic activities with operations in hazardous waste management.
This was announced by Ukrainian Environment Minister Ostap Semerak during an unscheduled check of the production capacities of MEGAEKOPROM in the village of Zabuyannya in Kyiv Region.
"We have approved the plan to check any and all licensees without exception. We will check each one, and appropriate action will be taken on the basis of the results of these audits. There will also be planned and unplanned inspections. We have no choice but to bring order to the waste management sector," summed up Semerak.
He gave the example of a particular company, which in December 2013 received a license to conduct business activity in the treatment of 13 types of hazardous waste (untreated petroleum products, paints, varnishes, container from the pesticides, waste pharmaceuticals, medical waste, etc.). In this case, the commission for unscheduled inspections discovered that at the address given by the company the company does not actually carry out such activities.
Note. According to the licensing conditions approved by the Cabinet of Ministers on July 13 2016, companies working in the area of hazardous waste were given 2 months to bring their activities into compliance with new requirements. As of today, a total of 297 entities in Ukraine have the appropriate licenses.
pd