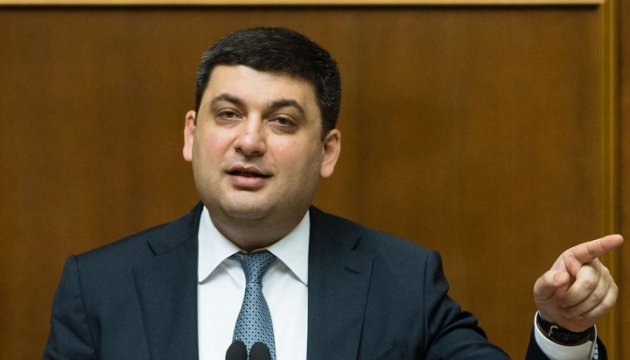 PM Groysman promises to facilitate development of enterprises
The Ukrainian government's policy is to ensure that domestic businesses are able to develop themselves, because they provide people with jobs, wages, and the state obtains a quality product, Prime Minister of Ukraine Vladimir Groisman said during the opening ceremony of laboratory and production facility Interkhim in the Odesa Region, Ukrinform reports.
"I want to assure you that the government's policy is precisely directed at breaking down any barriers and enable the business sector to expand, because, after all, people have to get decent jobs and normal wages to lead a normal life, and Ukraine has to obtain a competitive quality product," said Groysman.
He wished the laboratory and production facility of "Interkhim" enterprise to be successful and expressed his hope that it will expand.
tl