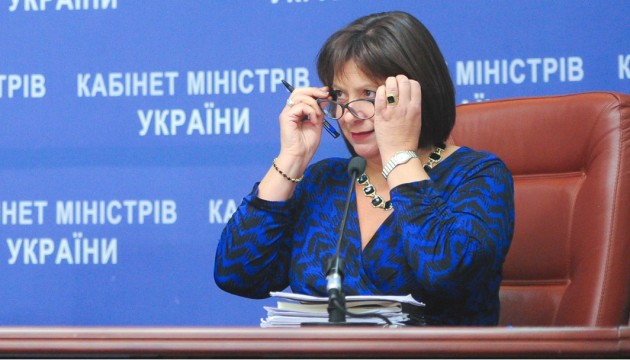 Jaresko: Draft memorandum with IMF foresees no pension age increase
There is no clause on economic and financial policy in a draft memorandum on economic and financial policy, which Ukraine is currently completing to obtain a third tranche from the International Monetary Fund under the Extended Fund Facility (EFF).
Ukrainian Finance Minister Natalie Jaresko said on Friday following the Victor Pinchuk Foundation's 'Ukrainian Breakfast' 2016 in Davos.
"There is no such clause in the document. But the pension reform will go on, and we'll have to do so in this or other way, but there is no such certain commitment," she said.
According to her, before the sitting of IMF board of directors, the government will approve a strategy for state-run banks. The minister failed to estimate the sum needed for additional capitalization of the state banks, however, she said it will not be a significant threat to the agreed rates of budget's deficit in 2016.
In addition, Jaresko noted she expected the IMF's decision on the third tranche under the EFF in February.
"Although there are no certain dates," Jaresko said.
iy