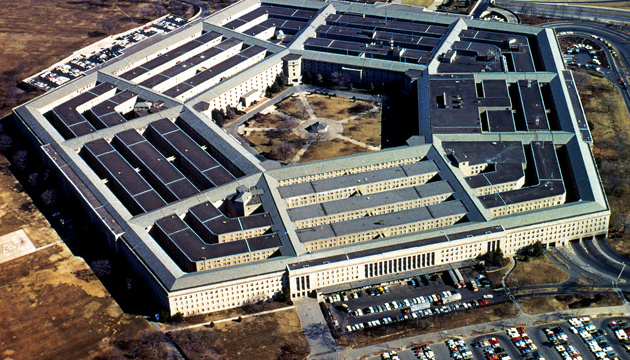 Pentagon continues to monitor situation on Russia-Ukraine border
The Pentagon continues to monitor the situation around Ukraine amid reports of groupings of Russian troops amassed at the border.
That's according to John Kirby, Spokesperson for the U.S. Department of Defense, who spoke at a briefing on Monday, November 8, Ukrinform reports referring to the Pentagon press service.
Asked by a reporter how the Pentagon assesses information on 90,000 Russian troops deployed in the area close to the Russian-Ukrainian border, Kirby said he would not delve into intelligence assessments at the moment, especially in terms of the numbers.
"We continue to see concerning movements by the Russian military around in their western areas and around Ukraine. We continue to call on them to be clear about what their intentions are, what they're actually doing," Kirby said.
He also called on Russia to abide by the Minsk agreements and to respect Ukraine's sovereignty and territorial integrity.
As Ukrinform reported earlier, the Main Intelligence Directorate of the Ukrainian Ministry of Defense said as of early November 2021, a 90,000-strong grouping of Russian troops had been amassed near the Ukrainian border and in the territories temporarily occupied by Russia.
The U.S.-based Politico outlet earlier published new satellite images that the journalists claim confirm recent reports that Russia is again massing troops and military hardware on the border with Ukraine.
Several other outlets, including The Washington Post, also wrote that in recent weeks, Russia has resumed the movement of military hardware and troops toward the border with Ukraine.
Citing unnamed sources among U.S. and European officials, the newspaper said the movement began after the Kremlin completed a large-scale joint military exercise with Belarus, Zapad 2021, nearly a month and a half ago.
im