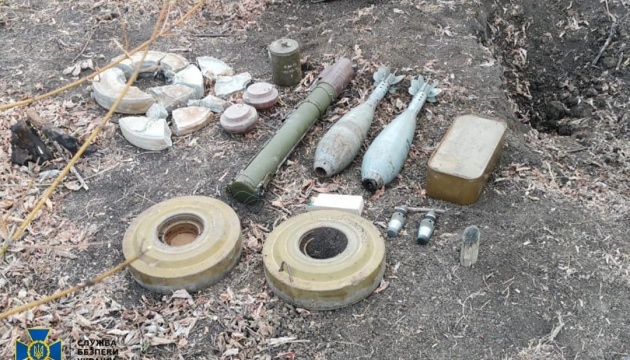 SBU discovers ammo caches set up by enemy saboteurs in east, south of Ukraine
The Security Service of Ukraine (SBU) has exposed enemy caches of weapons in Donetsk region and Kherson. Among the seized items is almost 15 kg worth of explosives with detonators, as well as anti-tank mines.
That's according to the SBU press center, Ukrinform reports.
The SBU says one of the caches was discovered in Donetsk region in a forest area outside an energy facility supplying electricity to Mariupol and several other settlements.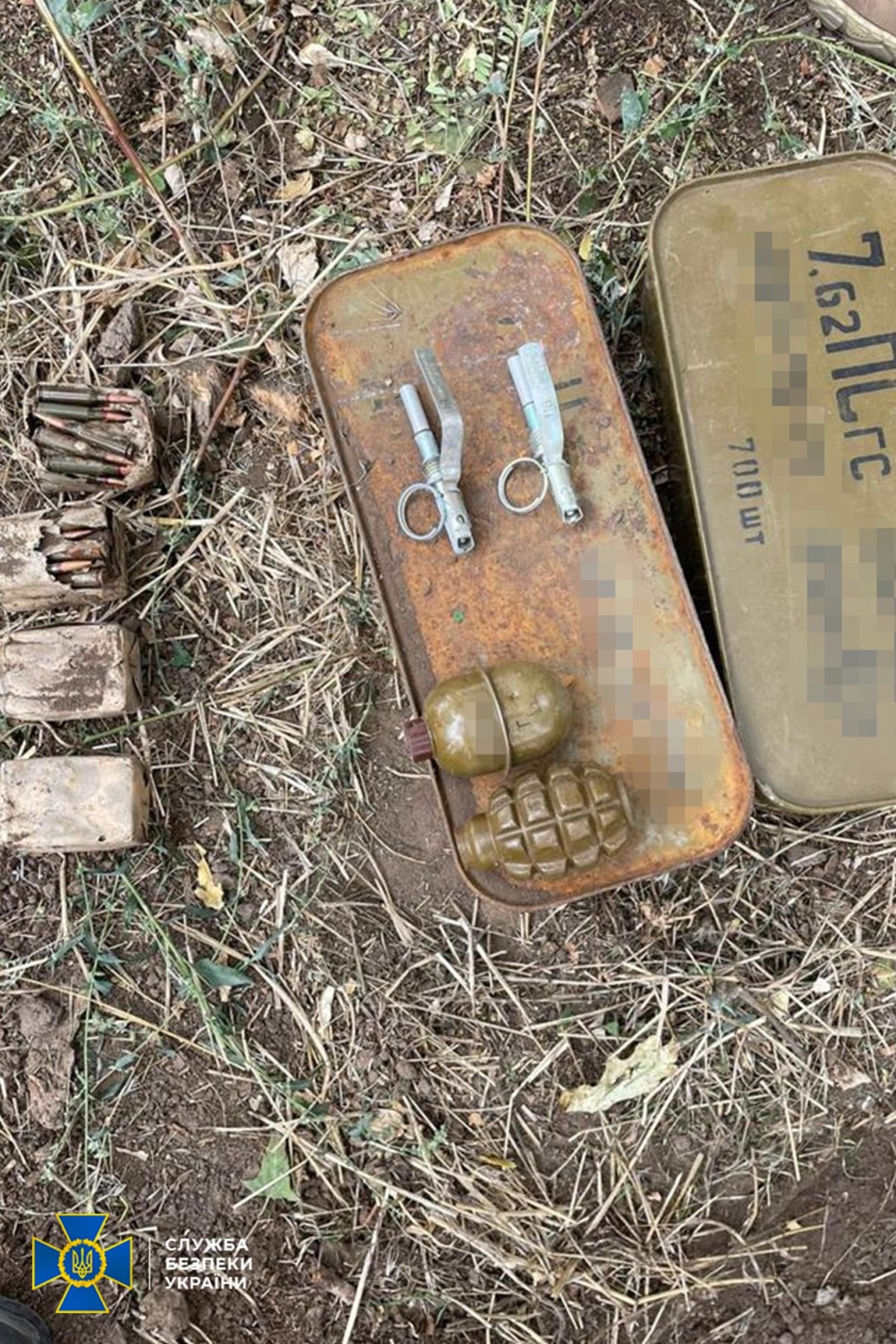 According to the inquiry, in 2014, members of the so-called "LPR/DPR" terrorist groups set up caches to commit acts of sabotage across the region.
During the search, law enforcers seized almost 15 kg of TNT explosives, four detonators, an anti-tank grenade launcher, 2 TM-62m anti-tank mines, two 120 mm mortar mines, a circular anti-personnel mine, and more than 1,000 5.45mm cartridges.
In Kherson, SBU operatives found a cache of weapons, set up on the city outskirts.
Among the seized items were two cases with munitions for small arms and two grenades.
Further inquiry is underway to establish all the circumstances of the illegal activity and to prosecute those complicit in crimes against Ukraine's national security.
As previously reported, an ammo cache hosting more than 800 ammunition rounds was found in a Svitlodarsk suburb (Donetsk region).
im