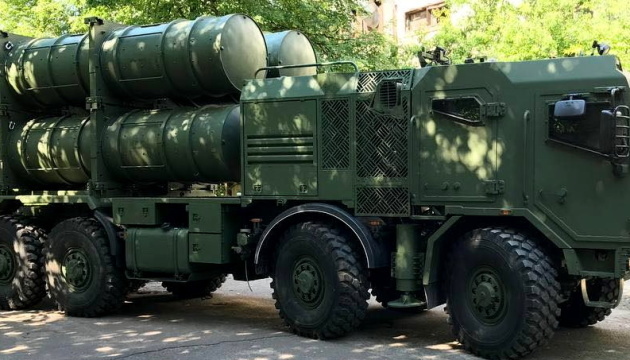 Elements of Neptune complex to be showcased at Independence Day parade
Components of the new coast-based reconnaissance and strike complex armed with the Neptune cruise anti-ship missiles will be shown to the public at the Kyiv parade on the occasion of the 30th anniversary of Ukraine's Independence.
That's according to Defense Minister Andriy Taran, Ukrinform reports with reference to the press service of the Ministry of Defense.
The Minister says the recon and strike complex will form the core of the entire system able to detect and destroy enemy corvette, frigate, and destroyer class ships. Neptune cruise anti-ship missiles will significantly increase the potential of the Ukrainian Navy, the statement reads.
"Thanks to coordinated work with manufacturers, we are able to complete production and demonstrate the components of the complex during the military parade to the 30th anniversary of Independence," said Taran.
The defense chief says the complex includes the Mineral-U over-the-horizon radar complex to detect surface targets at a distance of up to 450 km and spot fire of the 360MS Neptune strike complex, and, accordingly, the 360MS complex – to destroy surface targets at a range of up to 280 km. 280 km. The elements of the complex are built on modern chassis by Tatra (Czech Republic), which are currently in service with the armies of NATO Allies.
As Ukrinform reported earlier, more than 5,000 servicemen, 100 aircraft, and 400 units of weaponry and military set to take part in the military parade in Kyiv on August 24.
Photo: Ministry of Defense of Ukraine
im