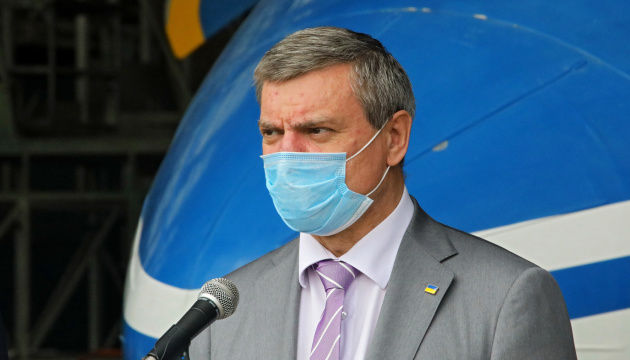 Ukrainian delegation to visit IDEF 2021 arms exhibition in Turkey
The Ukrainian delegation, headed by Deputy Prime Minister, Minister for Strategic Industries Oleh Urusky, will visit the IDEF 2021 defense exhibit which will be held in Turkey on August 17-20.
That's according to a report by the Ministry of Strategic Industries, seen by Ukrinform.
During the visit, a number of official meetings have been scheduled with heads of Turkish government agencies and leading Turkish and other foreign defense companies. Also, the delegation will see the latest models of weapons and military equipment presented at IDEF 2021.
"The IDEF International Defense Industry Fair 2021 will be held in Istanbul under the auspices of the Administration of the President of the Republic of Turkey with the organizational support of the Ministry of Defense, the Turkish Armed Forces, and TÜYAP," the statement said.
The joint exposition of the state-owned Ukroboronprom defense conglomerate, organized by SE Ukrspetsexport, will feature products of Ukrainian defense companies – the Skif anti-tank guided missile system, Vilkha guided propelled rocket, Kvitnyk-E guided homing projectile with automatic laser aiming, Neptun R-360 cruise missile, and others.
Ukraine will also showcase prototypes of the 1760KR composite floating dock with a submarine, the Bohomol rocket artillery boat, the Kaira-150 multifunctional boat, etc.
As Ukrinform reported earlier, the largest defense exhibition, annually held in Turkey with the participation of hundreds of defense companies from around the globe, was postponed from May to August due to coronavirus restrictions.
im