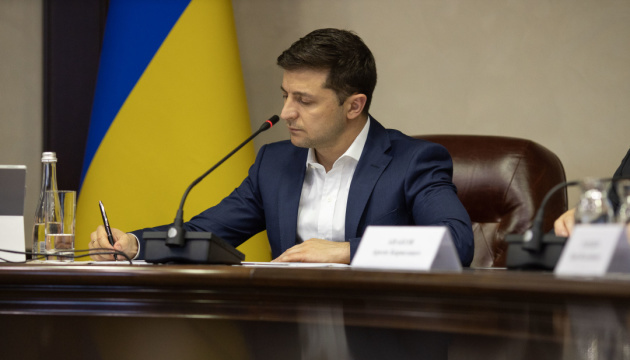 Zelensky goes for another three major replacements in Army ranks
President Volodymyr Zelensky on Wednesday, July 28, decided to replace the Chief of the General Staff of the Armed Forces of Ukraine, the Commander of the Air Assault Troops, and the Joint Forces Operation Commander.
The Presidential Office's press service has reported on the latest replacements, Ukrinform wrote.
Amid what appears to be a major reshuffle that's been ongoing in Ukraine's defense and security sectors, Serhiy Korniychuk, Yevhen Moisiuk, and Volodymyr Kravchenko were relieved of their posts.
"Serhiy Shaptala has been appointed Chief of the General Staff of the Armed Forces of Ukraine, Oleksandr Pavliuk has been appointed Commander of the Joint Forces Operation," said the statement.
Commenting on the latest purge, the president addressed military commanders and security chiefs of all levels, noting the need to intensify modernization of the Ukrainian Army and ensure proper modern warfare training of 100% of personnel.
"Now the world is seeing forces and means set to wage war undergoing rapid transformation. Our military must be ready to perform tasks as effectively as possible, under any conditions," Zelensky said.
He stressed that effective cooperation between commanders and leaders at all levels is the basis for the successful operation of the defense and security sectors.
im