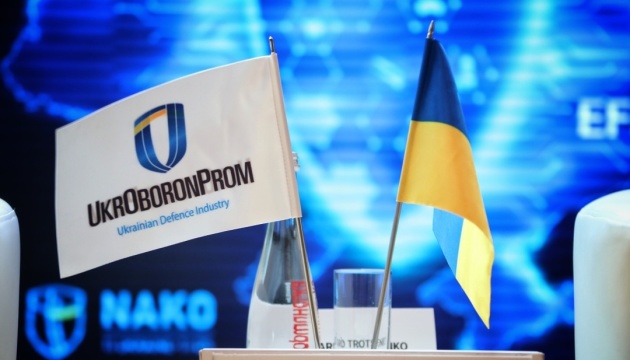 Ukroboronprom, Special Comms Service sign cooperation memo on cyber defense
The State Service for Special Communications and Information Protection and the Ukroboronprom defense conglomerate have signed a memorandum of cooperation in the field of cybersecurity.
That's according to Ukroboronprom's press service, Ukrinform reports.
The document aims to coordinate efforts toward increasing the level of cyber protection of information resources, improving the regulatory framework in the cybersecurity field, and creating conditions for enhancing the professional training system.
In addition, the memorandum lays down grounds for creating a positive environment for the implementation of European Union standards in the field of cybersecurity, as well as new educational programs.
Also, to boost the level of protection of defense companies' information systems, the parties are planning to set up a Security Operations Center), set to be equipped, including with a SIEM (Security Information and Event Management) system, within a grant Ukroboronprom had won earlier.
"We believe that close cooperation with the State Special Service is the key to success. By signing the memorandum, we'd like to start a stable daily interaction on how to build up a cyber defense industry, given the strategic challenges we're facing," said Roman Bondar, Deputy Director General of Ukroboronprom.
According to Ukrinform, the Ministry of Community and Territorial Development, Ukroboronprom, and the Cherkasy Regional State Administration earlier signed a memorandum of cooperation and mutual understanding to facilitate the launch in 2022 of the local Center for Creative Economy Development.
Memo
The Ukroboronprom State Concern is Ukraine's strategic manufacturer of weapons and military hardware. The Concern consolidates state unitary enterprises in the strategic sectors of the national defense industry, employing nearly 67,000 workers.
On July 13, 2021, the Verkhovna Rada, Ukraine's parliament, passed a bill on reforming state-owned defense enterprises, paving the way to Ukroboronprom's corporatization.
im
im