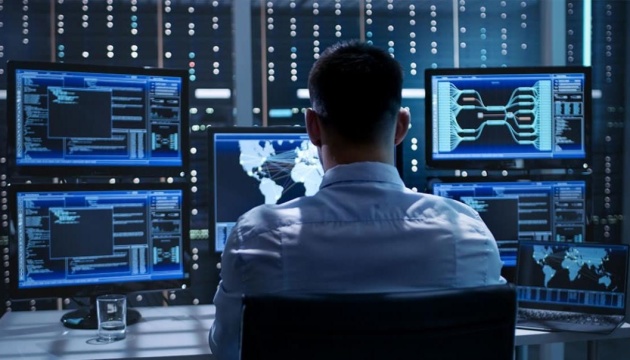 Ukraine, EU launch dialogue on cyber security
Ukraine and the European Union launched the cybersecurity and digital transformation dialogue.
The first round of the dialogue was held on June 3, Ukrinform reports with reference to the press service of the Ministry of Foreign Affairs of Ukraine.
"Ukraine and the EU reaffirmed their commitment to global, open, stable and secure cyberspace where the rule of law is fully respected, where the same rights that individuals have offline are also protected online, and where the security, economic growth, prosperity, and integrity of free and democratic societies is promoted and preserved. The EU expressed its solidarity with and support to Ukraine, which is facing cyber-attacks that seek to undermine its key infrastructure," reads the statement.
During the first round of the cyber dialogue, Ukraine and the EU provided updates on their respective cyber-related institutional settings, responsibilities as well as policy and legislative developments, including the update of the EU Network Information Security (NIS) Directive and the efforts by Ukraine to develop its cybersecurity-related policies and legislation, in alignment with the EU legal and institutional framework.
The meeting also addressed the digital transformation and capacity building activities contributing to cyber resilience and to tackling cybercrime in Ukraine and globally. Ukraine and the EU highlighted the importance of cyber security as an important element in ensuring trust in the digital transformation efforts and committed to stepping up the support in this area.
As noted, participants highlighted the importance of advancing the dialogue on cyber issues and achieve further tangible results in this cooperation.
The dialogue was co-chaired on the EU side by Joanneke Balfoort, the Director of Security and Defence Policy at the European External Action Service, and Jakub Boratynski, the Deputy to the Director and Head of Unit for cybersecurity and digital privacy policy in the European Commission Directorate-General for Communications Networks, Content and Technology, and by Maryna Mykhailenko, Director-General for the EU and NATO at the Ministry of Foreign Affairs of Ukraine. A number of EU Member States took part as observers.
ol