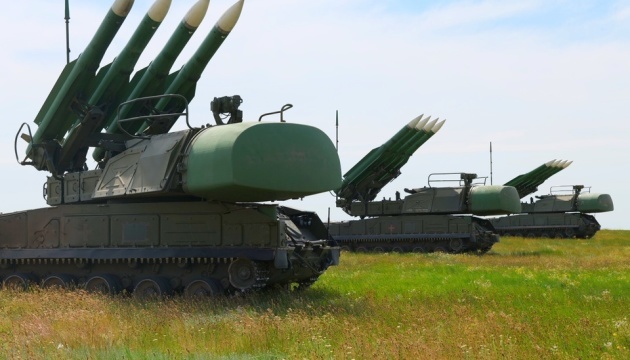 Close to occupied Crimea, Ukrainian military exercise repelling air strikes
At the de-facto border with the temporarily occupied Autonomous Republic of Crimea, combat units manning the Buk anti-aircraft missile systems trained to prevent a conventional enemy airstrike.
This was reported on Facebook by the press service of the Ukrainian Army's Joint Forces Command, according to Ukrinform.
Joint Forces Commander Lieutenant General Serhiy Nayev said the anti-aircraft missile system unit had completed a long march to the deployment area.
"Already on the site, the servicemen deployed their systems at previously unequipped positions. In particular, the units worked out the search, detection of, locking on, and monitoring of air targets," said the commander.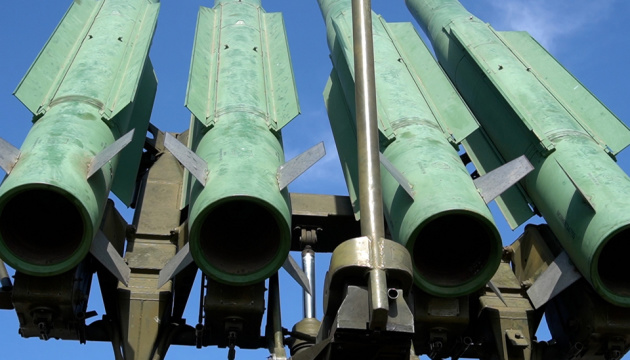 At the drill's closing, the anti-aircraft missile system operators performed conditional launches on air targets, shielding critical civil and military infrastructure sites from airstrikes.
According to Nayev, the unit coped well with the task assigned. They were worked out in unfamiliar terrain in the complicated ground, air, and e-warfare conditions. The units quickly deployed for combat duty, automatically monitored and destroyed the targets of the conventional enemy detected by radar stations before they entered the hit zone.
As Ukrinform reported earlier, Russia had deployed more than 20,000 special forces to the occupied Crimea under the pretext of battling the floods.
im