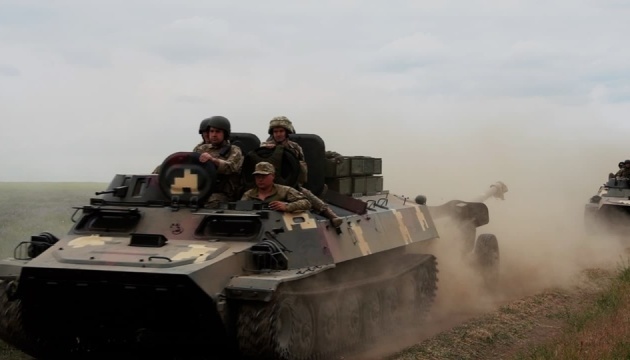 Ukrainian artillerymen train to destroy infantry, tanks
Artillerymen from Ukraine's Southern Group of Troops have trained to destroy infantry, tanks and armored vehicles of the conventional enemy, the Ukrainian Defense Ministry has reported.
According to the report, the anti-tank battery of 100 mm guns MT-12 Rapira and self-propelled anti-tank missile systems Shturm-S, which is part of the Southern Group of Troops, trained to destroy infantry, tanks and armored vehicles.
"Soldiers of the artillery unit were put on alert. Having arrived in the area of their concentration, the servicemen quickly took up firing positions, waiting for the equipment and manpower of the conventional enemy," said Commander of the Joint Forces of the Ukrainian Armed Forces, Lieutenant General Serhiy Nayev.
According to him, Rapira guns and Shturm-S systems were deployed in a tank-hazardous direction. The main purpose of the training was to work out the confident and coordinated actions of the squads, as well as the accurate performance of tasks in a limited time.
"At first glance, it may seem that the scenario for gunners is very familiar. They go to this range every week, so the algorithm of action has been worked out to some extent. But each time the command tries to change goals and tactical background so as to deepen and improve modern combat skills," Nayev said.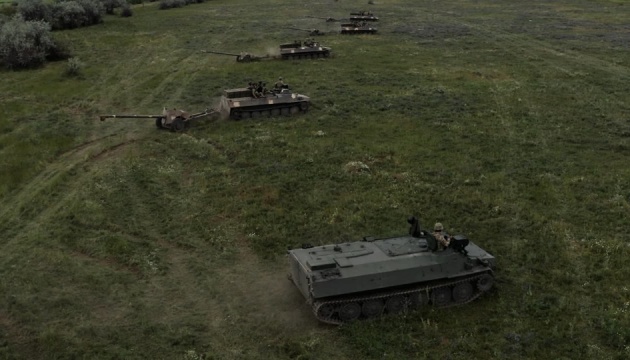 op