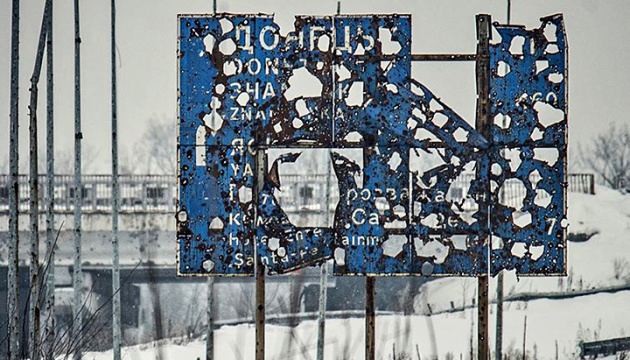 Defense Ministry: Ukraine ready to respond to Russia's military provocations from various directions
Ukraine is aware of Russian military forces concentrated in the occupied Crimea and on Ukraine's borders and is ready to prevent any further military provocations against its sovereignty and territorial integrity.
Ukraine's Deputy Defense Minister for European Integration Anatolii Petrenko made a corresponding statement during a virtual discussion under the auspices of the European Policy Centre (EPC), dedicated to the seventh anniversary of Russia's illegal occupation of Crimea.
That was his answer to a question from an Ukrinform correspondent whether Ukraine was ready to respond to Russia's military provocations in several directions, given the belligerent rhetoric of Russia's official media and the high concentration of Russian military forces in the occupied Crimea and occupied areas of Donbas.
"Ukraine is ready to prevent any further threats to our territorial integrity and sovereignty. We all understand Russia's military potential and what military forces it has already concentrated on the occupied peninsula. But, at the same time, we are doing everything we can, through military measures and using national resources, to prevent any further aggression from the south towards Ukraine. We will take all adequate measures to protect the Ukrainian people and the Ukrainian land," Petrenko stressed.
As the official noted, Ukraine is aware of the concentration of Russian troops in the occupied Crimea and the concentration of such forces on mainland Russia that could potentially be used to threaten Ukraine's national interests and security if the Kremlin makes such a political decision.
"The word 'cooperation' is very important both for our policy towards the de-occupation of Crimea and for the development of our defense capabilities. Political engagement, consolidated resources, an international presence in the Black Sea, further assistance to Ukraine in pursuing defense reform and building up modern capabilities, Ukraine's strategic prospects for becoming a member of a collective security organization are the components that must be used to provide you with a complete answer: Yes, Ukraine is ready to prevent any escalation from many directions," said the Deputy Defense Minister of Ukraine.
ol