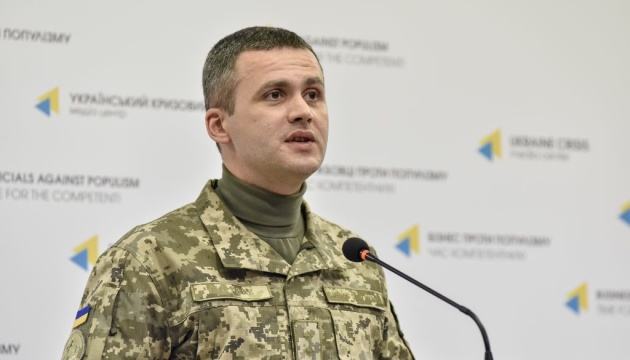 Russia moves additional subversive groups to Donbas
Additional subversive groups from the special forces units of the Russian Armed Forces have arrived in occupied Donbas from Rostov region, Ukrainian Defense Ministry spokesman Dmytro Hutsuliak has said.
He said this at a briefing on Tuesday, September 3, referring to the Main Intelligence Directorate of the Ukrainian Defense Ministry, the ministry's press service reported.
"The enemy continues to use sections of the border not controlled by the Ukrainian authorities outside checkpoints for the concealed movement of personnel, armaments, military equipment, ammunition and non-military weapons from Russia to the temporarily occupied territory," he said.
Hutsulak also said that from September 1, the command of the Russian occupation troops increased the intensity of measures to provoke the escalation of the situation on the contact line. In particular, subversive activity and sniper firing of Ukrainian positions were intensified at the expense of additional sabotage groups and sniper couples that arrived at the front positions of the formations and units of the first (Donetsk) and second (Luhansk) army corps of the Russian Armed Forces.
op