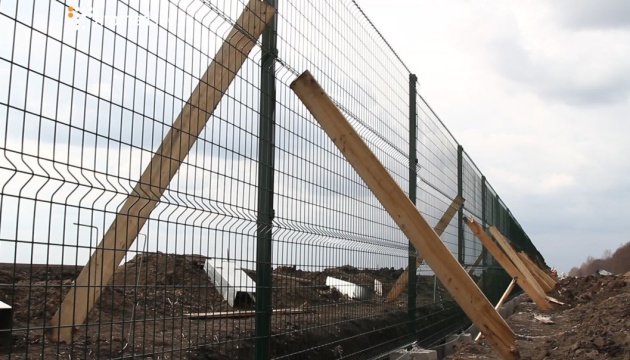 Ukraine to spend almost $20 mln on Project Wall this year
The State Border Service plans to spend UAH 500 million (about $19.4 million) on the implementation of the Project Wall, a fortified barrier on the Ukrainian-Russian border, in 2017, the new head of the State Border Service, Petro Tsyhykal, has said.
"We have currently received UAH 600 million for 2015-2016, which is about 15% of the total needs. The [initial] plan envisaged the allocation of UAH 2.194 billion for that period. UAH 200 million was allocated in 2017, and changes to the budget added another UAH 300 million. In general, we expect UAH 500 million this year, which is 55% of the funds needed only this year," the media liaisons office of the Ukrainian Interior Ministry quoted him as saying.
Tsyhykal said that 274.6 kilometers of anti-tank ditches had already been dug on the border with Russia, 47.1 kilometers of exclusion zones had been created, 84 kilometers of fences had been installed and 179.9 kilometers of lateral roads had been built.
op