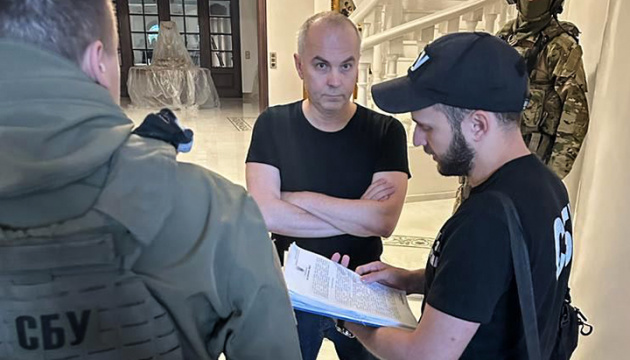 Shufrych's house searched, no arrests yet - SBU
Representatives of the Security Service of Ukraine are conducting searches at the home of Ukrainian deputy Nestor Shufrych, but there is no talk of arrest.
This was reported to Ukrinform by sources in the SBU.
"He is suspected of treason. It turns out that Nestor not only regularly got hit in the head in parliamentary fights, but also worked closely with FSB officer and former MP Volodymyr Sivkovych. The same one who coordinated the work of Russian agents in Ukraine from his Moscow office," the source said.
According to him, on the task of Sivkovych, Shufrych was one of the Kremlin's mouthpieces in Ukraine.
"For example, he said that our state is an 'artificial formation'. Now he will have more time to read normal historical literature in prison," the SBU said.
The SBU promised to provide additional information later.
As reported, the Security Service and the State Bureau of Investigation exposed 15 companies in the Kyiv region that worked for the former Deputy Secretary of the National Security and Defense Council Volodymyr Sivkovych, who is suspected of treason and espionage, and the Russian Federal Security Service.
Today, social media reported that the Security Service of Ukraine had allegedly detained MP Nestor Shufrich at his home in Kozyn village, in the Kyiv region.