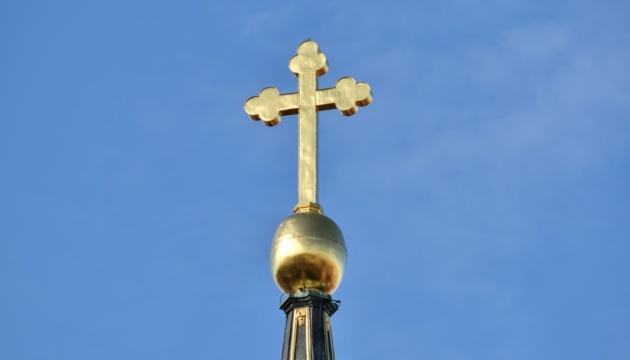 Pro-Russia abbot of UOC-MP temple charged in Ukraine for spreading Kremlin propaganda
In Ukraine's Zhytomyr region, the abbot with the Ovruch and Korosten Diocese of the Ukrainian Orthodox Church (in unity with the Moscow Patriarchate) was formally charged over circulating pro-Kremlin leaflets and brochures among priests and parishioners.
That's according to the SBU Security Service, Ukrinform reports.
The authors of hostile propaganda material portrayed the war in Ukraine as a "domestic civil conflict" and denied Russia's armed aggression against Ukraine.
In addition, it is believed that the texts of the printed products offended the religious feelings of Ukrainians, humiliated the views of believers representing other denominations, and shaped up hostile attitudes toward them, the SBU emphasized.
It has been established that the cleric acted on the instructions of his metropolitan, already charged by the SBU.
The operatives discovered a trove of pro-Russian campaign printwork during searches at the local diocese of the UOC (MP) this June.
Forensic examination confirmed that the confiscated products contained provocative statements targeting priests, believers, and adherents of other faiths.
Also, the content of some leaflets popularized the Kremlin's perspective on the history of Ukrainian statehood.
Based on the evidence collected, the priest is suspected of "intentional actions aimed at inciting national and religious enmity, humiliating national honor, dignity. and offending the feelings of citizens in connection with their religious beliefs, committed by an official and by a group of persons in conspiracy).
As Ukrinform reported earlier, in Zhytomyr region, law enforcement collected evidence against the head of the UOC (MP) diocese and his secretary over inciting religious enmity.