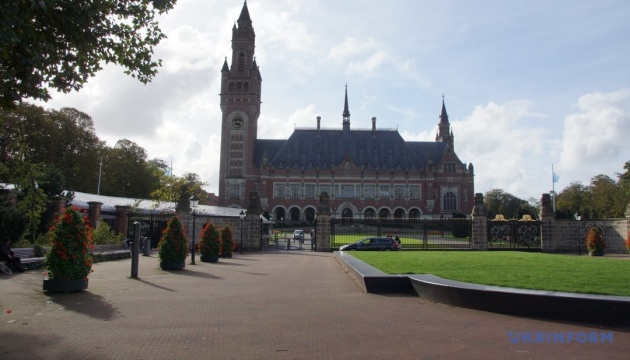 Court in The Hague to hear Russia's objections in genocide case
In September, the UN International Court of Justice will hold public hearings on Russia's preliminary objections to the genocide allegations.
This was announced by the ICJ press service, Ukrinform reports.
"The International Court of Justice (ICJ), the principal judicial organ of the United Nations, will hold public hearings on the preliminary objections raised by the Russian Federation in the case concerning Allegations of Genocide under the Convention on the Prevention and Punishment of the Crime of Genocide (Ukraine v. Russian Federation: 32 States intervening) from Monday 18 to Wednesday 27 September 2023, at the Peace Palace in The Hague, the seat of the Court," the statement said.
The hearing will be held in two rounds: Russia will speak on September 18 and 25, and Ukraine will present its arguments before the judges on September 19 and 25.
On February 26, 2022, Ukraine filed with the ICJ Registry an application instituting proceedings against Russia concerning the "dispute... relating to the interpretation, application and fulfilment of the 1948 Convention on the Prevention and Punishment of the Crime of Genocide."
Since October 2022, the Russian Federation has raised preliminary objections to the Court's jurisdiction and the admissibility of Ukraine's application.
It should be recalled that on March 16, 2022, the International Court of Justice ordered that the Russian Federation immediately cease its invasion of Ukraine.