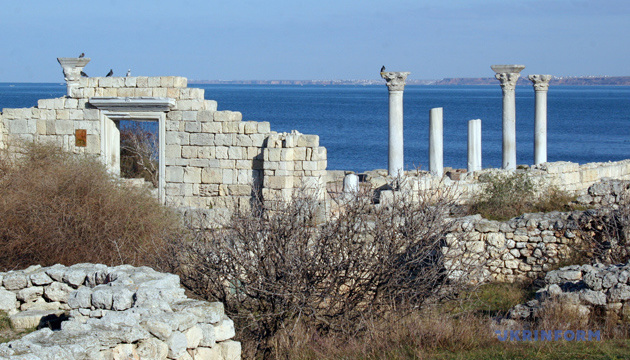 Russians loot museum reserve "Tauric Chersonesos"
Russian invaders looted the National Preserve of Tauric Chersonesos and took artifacts of the Byzantine period to Russia.
The relevant statement was made by the Mission of the President of Ukraine in the Autonomous Republic of Crimea on Facebook, Ukrinform reports.
"The invaders looted the museum reserve "Tauric Chersonesos" and took to Veliky Novgorod allegedly for an exhibition of Byzantine gold, as well as other artifacts: ancient bone, clay and other materials," the statement said.
In addition, the ministry added, the occupiers continue criminal archaeological excavations on the territory of Chersonese.
As reported, the Russian occupiers have prepared the collections of Tauric Chersonesos for export outside the peninsula.