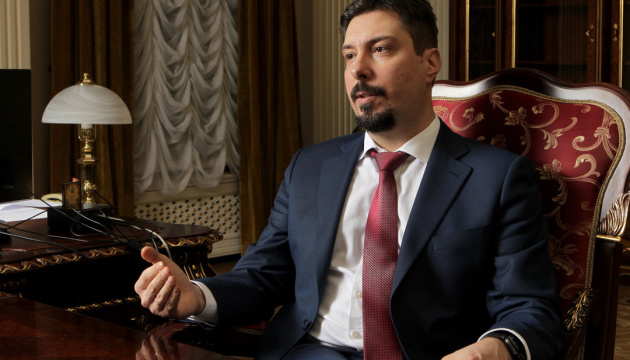 Supreme Court judges express no confidence in Chair Knyazev
During the plenary session of the Supreme Court, 140 judges voted to express no confidence in the court's head, Vsevolod Knyazev.
Only two judges voted against the no-confidence motion, an Ukrinform correspondent reports.
"The number of votes for the motion is 140, the number of votes against it is 2," head of the counting commission announced.
After that, the judges voted for the resolution on the termination of Knyazev's powers as head of court. The motion saw support of 137 judges.
In accordance with the legislation, in the absence of the chairman of the Supreme Court, their powers are performed by the deputy chair. However, the Supreme Court has no appointed deputy chairman therefore the duties of the head of court will be performed by the judge who has been working in the Supreme Court the longest. Currently, this is Dmytro Luspenyk, secretary of the plenary session.
At the same time, although dismissed from the post of chairman, Knyazev will remain a judge of the Supreme Court. The High Council of Justice is entitled to release him from this position.
Earlier, it was reported that during the Supreme Court plenum, a vote of no confidence was initiated against the head of the Supreme Court, Knyazev, who was earlier detained by the anti-corruption authorities for an alleged bribe.
As reported, on May 15, the National Anti-corruption Bureau and the Specialized Anti-corruption Prosecutor's Office said they had exposed a corruption scheme involving the chair and a number of judges of Ukraine's Supreme Court.
Law enforcers apprehended the current chairman of the Supreme Court, seizing $2.7 million in cash.