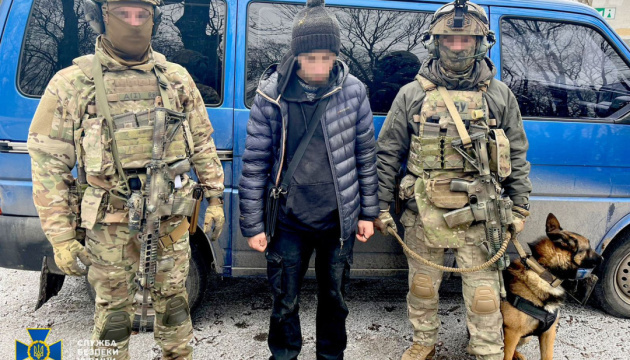 Russian accomplice helping enemy prepare missile strikes detained in Ternopil region
Law enforcement operatives have exposed an agent of Russia's Federal Security Service (FSB) who is believed to have been helping the enemy prepare a missile attack on local electrical substations in western Ukraine.
The SBU reported this via Telegram, according to Ukrinform.
The accomplice had been gathering information about the exact location of critical infrastructure facilities and the specifics of their operation in the territory of the western Ukrainian regions. He was primarily focused on the locations and technical characteristics of local power stations.
The culprit, who intended to pass the information to the enemy for them to prepare and execute a series of targeted missile strikes, was arrested before he was able to pursue with his plan to hand over sensitive data.
The suspect, who is a resident of the Kremenets district, is believed to have been recruited by Russian intelligence after the full-scale invasion.
The SBU has pressed criminal charges against the man under Art. 111 Part 2 of the Criminal Code of Ukraine (treason committed under martial law).
The inquiry was run by cyber experts and detectives with the SBU Office in Ternopil region.
As Ukrinform reported, in January, SBU counterintelligence operatives neutralized a Russian military intelligence network, whose members had been adjusting enemy missile strikes on the city of Dnipro.