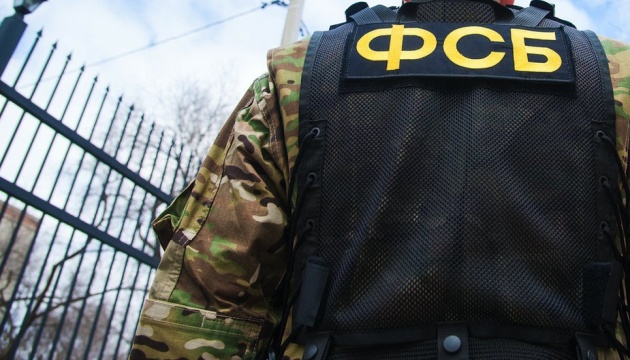 FSB operative charged with assisting occupation authorities in Kherson region
Charges have been pressed against an active-duty employee of the Federal Security Service of the Russian Federation for organizing the work of the occupation "authorities" in Kherson region.
That's according to the Prosecutor General's Office, Ukrinform reports.
The perpetrator was charged with encroachment on the territorial integrity and inviolability of Ukraine (Part 3, Article 110 of the Criminal Code of Ukraine), the statement reads.
According to the inquiry, in March 2022, an operative of the Russian FSB arrived in Kherson. He was tasked with supervising the processes of asserting power by the invading troops in Kherson region, as well as creating and ensuring stable operations of pseudo-law enforcement and judicial bodies.
Through a HUMINT network, he ensured the recruitment of officials of state authorities, law enforcement officers, and military personnel.
The perpetrator also helped the invading "authorities" in the preparation and holding of a pseudo-referendum on the accession of the captured areas to the Russian Federation.
Together with other FSB operatives, Russian Guards and military, he contributed to the implementation of the so-called "rouble zone" in the area.
The SBU has identified the culprit as Sergey Sinitsyn, call sign Sabir, an operative with the 3rd Office, 9th Division of the Operational Information Department of the 5th Service at the FSB.
"As a member of the so-called 'temporary operational group No. 8,' the official took a direct part in the creation of the Moscow-controlled "Main Directorate of the Ministry of the Interior in Kherson Region," the statement reads.
As the Security Service of Ukraine notes, it is this pseudo-formation that fulfills the Kremlin's task of carrying out mass persecution of residents of the temporarily captured regions in southern Ukraine.
It has been established that he personally approved the appointment of the leaders and "top management" of the occupation body and then coordinated their punitive raids against local residents.
Abductions and torture cases have been properly documented.
As reported by Ukrinform, in January, counter-intelligence operatives with the Security Service of Ukraine exposed an agent of Russia's FSB operating in Kyiv region, who had been spying Army units and depots, as well as handing the enemy sensitive data on local critical infrastructure facilities.