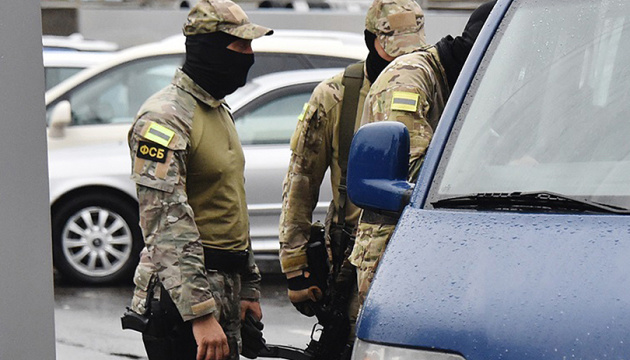 FSB engages in terror against civilians in captured Luhansk region - administration chief
The Russian Federal Security Service (FSB) pursues terror targeting the population in the captured territory of Luhansk region.
That's according to Serhiy Haidai, head of the Luhansk Regional Military Administration, Ukrinform reports.
"The FSB is into terrorizing the local population. Its operatives select some populace for a so-called counter-subversive operation, with the help of pseudo-republic's militants, blocking exit routes. And then they organize door-to-door searches. The task is to find at least something suspicious in order to report some results to higher offices. They ID people, check their phones, and raid their homes," the statement reads.
In the case they "find" what they are looking for, that person is detained without the possibility of contacting a lawyer. At best, people return home after two months of being subjected to "re-education."
In Markiv district, the local draft office of the so-called "LPR" has published an announcement regarding the recruitment of volunteers for military service under a contract with the "people's militia of the 'LPR,'" noted Haidai.
They promise social assistance, as well as preferential service – one year counted as three.
"That is if people actually survive because the occupiers never counted the locals in the captured territories and are not going to count them. That is why the Central Election Committee of the Russian Federation recently noted that information on the number of voters in the territories where martial law has been imposed may be exempt from publication," Haidai said.
According to the official, this is connected with the difficulties regarding voter registration. Therefore, how many will really show up for the upcoming elections – 100,000 or a million - will be known only to the Central Election Committee.
As reported by Ukrinform, Ukraine's Defense Forces repelled Russian assaults in the areas of 19 settlements in Sumy, Kharkiv, Donetsk, and Luhansk regions.