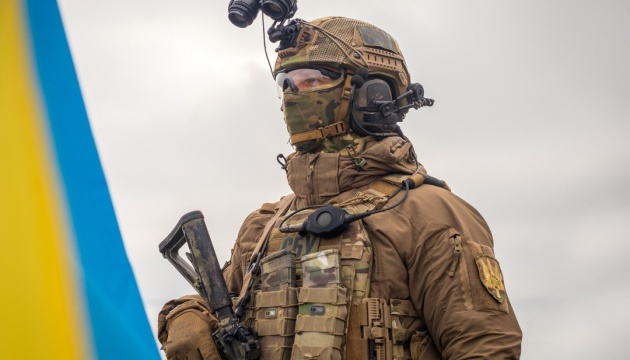 In Volyn region, SBU launches 12 inquiries against enemy assets
Since the onset of Russian aggression, SBU investigators have started 12 criminal proceedings targeting enemy accomplices in Volyn region.
This was reported on Facebook by the local SBU office's press service, Ukrinform reports.
"In Volyn region, the SBU is working 24/7 to identify enemy agents and saboteurs. Since the beginning of Russian aggression, investigators have initiated 12 criminal proceedings against persons who acted to the detriment of Ukraine's interests. Five people have already been charged with crimes against the national security of Ukraine," the statement said.
In particular, the SBU counterintelligence prevented sabotage and exposed an enemy agent from the FSB's "dormant cell," who was trying to infiltrate the local Territorial Defense Force. By exposing the enemy asset, acts of sabotage were effectively prevented.
Volyn counterintelligence officers also exposed a traitor passing tips to enemy intelligence on the types and number of warplanes, their location, training flight routine, and personal data of airfield servicemen. Thanks to his "assistance", the airfield was hit by missiles that destroyed its infrastructure.
"Now all these traitors and agents have been detained and are testifying to the SBU. So, instead of the 'Russian world,' Ukrainian prison cells are awaiting them," the statement added.