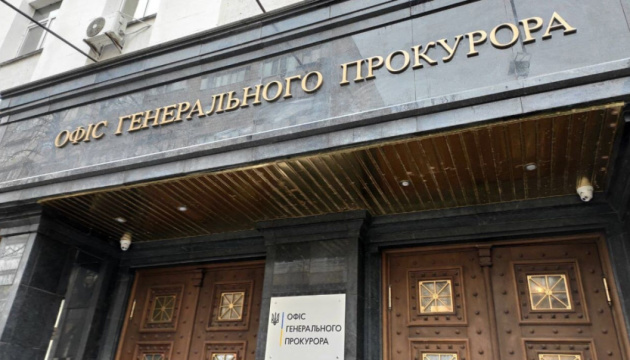 Ukraine presses criminal charges against Russia's PMC Wagner head
The chief of Russia's Wagner Private Military Company has been formally charged with encroachment on Ukraine's territorial integrity and inviolability of its borders and involvement in an aggressive war.
That's according to the Office of the Prosecutor General, Ukrinform reports referring to the OPG press service.
"A citizen of the Russian Federation, head of the Wagner Private Military Company, was informed that he is being suspected of encroaching on the territorial integrity and inviolability of Ukraine, as well as aiding and abetting an aggressive war," the statement said.
According to the investigation, while in the temporarily occupied territory of Donetsk and Luhansk regions, the head of the Wagner PMC in the period from July 2014 to March 2015, acting in conspiracy with and under control of high-ranking officials of the Russian armed forces, commanded militant units, subordinate to him, and coordinated their actions.
"Together with units of the Russian Federation's regular troops and illegal armed groupings, they fought against the Armed Forces of Ukraine, as a result of which they violated the territorial integrity of our state by temporarily occupying part of its territory," the OPG said.
According to the inquiry, in January-February 2014, Wagner units took part in intensive hostilities against Ukraine's Anti-Terrorist Operation forces near the strategic railway hub of Debaltseve. Throughout that period, the chief of the said PMC was directly subordinate to the commander of the 2nd army corps, a lieutenant general with the Russian Armed Forces.
The issue of putting the suspect on a wanted list is currently being addressed, the statement added.
The pre-trial investigation in criminal proceedings is run by the Main Investigation Department of the Security Service of Ukraine (SBU).
As Ukrinform reported earlier, Wagner is a Russian military structure staffed by mercenaries, established in 2013. It took part in a number of conflicts across the globe, including in Donbas on the side of Russia, in Syria on the side of Russia's ally Bashar al Assad, as well as in a conflict in Sudan.
In the Russian media, the organization positions itself as a private military company under the command of retired lieutenant colonel of the Russian armed forces Dmitry Utkin, call sign Wagner.
im