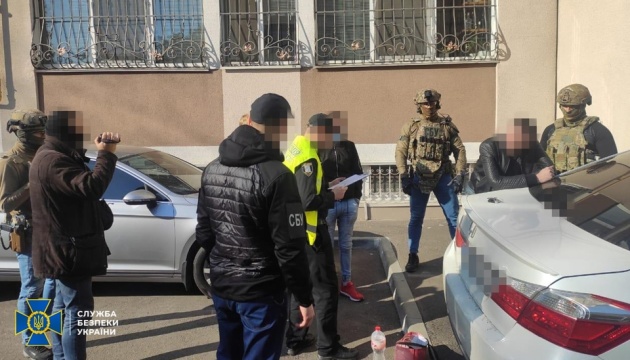 SBU neutralizes extortion gang led from by mob bosses from abroad
In a large-scale raid in Sumy region, the Security Service of Ukraine (SBU) nabbed an almost 50-strong criminal group specializing in extortion and racketeering.
That's according to the SBU press center, Ukrinform reports.
The inquiry learned that the perpetrators had been coordinated by mob bosses, so-called "thieves in law" thieves in law" (those ruling the criminal underworld, including across penitentiary facilities) of the so-called Sukhumi-Kutaisi clan.
The group was handled including from the territory of the Russian Federation.
Its members attempted to spread their criminal influence in a number of Ukrainian regions, having created to this end an extensive network of "cells."
The culprits would systemically intimidate citizens, terrorize entrepreneurs, and extort assets from them, applying methods of psychological pressure, physical violence and threats of such.
The group leaders are known to have been sending the money to replenish the coffers maintained by the said thieves-in-law.
Also, the perpetrators used the proceeds to support their accomplices doing prisons terms, as well as to spread criminal influence in penitentiaries.
The SBU says three masterminds behind the group were charged with extortion, spread of criminal influence), and fraud.
Further criminal inquiry, as well as an undercover operation, is underway to identify and prosecute other perpetrators affiliated with the gang.
As reported earlier, the Security Service neutralized an organized criminal group during a raid in Kirovohrad region.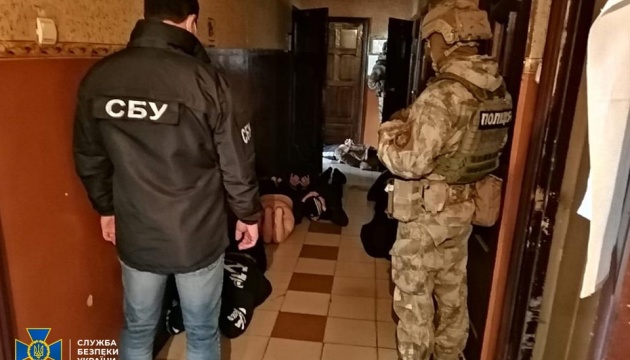 Photo: SBU
im